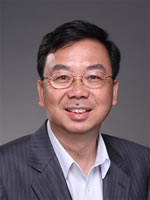 The Honourable Cheung Man-kwong
The Honourable Cheung Man-kwong is a veteran educator. He graduated from CUHK in 1978, and has been serving as a member of the Legislative Council representing the education sector in the last two decades. He has been President of the Hong Kong Professional Teachers°¶ Union since 1990. For over 30 years, he has consistently strived for the development of quality education in Hong Kong. Mr. Cheung has made significant contribution to the University by serving on the University Council from 1998 to 2008 and offered very useful advice on the development of the University. He has also been active in alumni activities and has served as an officiating guest for many University functions..
Mr. Leslie Chung Wing-kok
Mr. Leslie Chung Wing-kok is Director of the Dr. Tien Chang Lin Technology Innovation Foundation Limited (the Foundation). He is a major benefactor for the advancement of higher education worldwide. As a long-time and staunch benefactor of CUHK, Mr. Chung has supported the Faculty of Education in organizing a lecture series on language education and liberal studies since 2004. He also actively promotes English teaching and learning and sponsors research projects on the improvement of primary and secondary education system of Hong Kong. The Foundation has provided scholarships for New Asia College students, and sponsored the Chinese Universities Shakespeare Festival since 2005, benefiting thousands of students.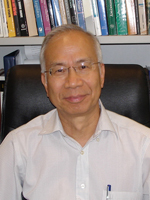 Professor Kuan Hsin-chi
Professor Kuan Hsin-chi is a prominent expert in political and administration studies who participates actively in community services. He graduated from the National Chengchi University, Taiwan in 1963 and joined the Department of Government and Public Administration at CUHK in 1973. He contributed significantly to the University by serving in different important positions, including the University Council, Senate, United College and various University committees, as well as establishing the Professor Kuan Hsin Chi Scholarship and Professor Kuan Hsin Chi Best Thesis Award. He was awarded an Emeritus Professorship of Government and Public Administration upon his retirement. As Director of the Universities Service Centre (USC) for China Studies, CUHK from 1988 to 2008, he has led USC to become a vibrant, forward-looking institution renowned for its extensive and accessible collection of a great variety of materials on contemporary China.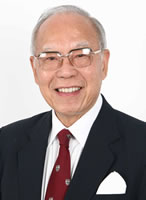 Professor Lee Shiu-hung
As a specialist in public health, occupational health and administrative medicine, Professor Lee Shiu-hung is currently an Emeritus Professor of Community Medicine, Advisor (honorary) at the School of Public Health, and Honorary Adviser for External Affairs at the Institute of Chinese Medicine, CUHK. He was the Director of Health in Hong Kong during 1989°V94. He then joined CUHK as Chairman of the Department of Community and Family Medicine and has made significant contributions to the University. He initiated the establishment of the School of Public Health and served as the founding Director. He also founded the World Association of Chinese Public Health Professionals in 2003. Over the years, Professor Lee has received numerous honours and awards for his contributions to public health.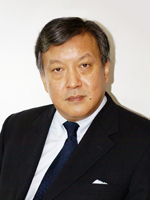 Mr Christopher Mok Wah-chiu
Mr Christopher Mok Wah-chiu is a famous Chinese art collector and connoisseur, and also a Certified Public Accountant. Widely recognized as a philanthropist and distinguished community leader, he served as Chairman of the Tung Wah Group of Hospitals in 1984. Mr Mok has been a generous benefactor and patron to the Art Museum of CUHK since serving as member of its Management Committee in 1982. He kindly placed his valuable collection with the Art Museum for teaching, research and exhibition purposes. He has offered unfailing support and guidance to the Art Museum, and generously sponsored a number of projects, clearly demonstrating his concern for academic research and the training of young scholars.