MyCUHK has a new look at http://portal.cuhk.edu.hk and provides an access to CUSIS, campus news and many online applications! This is made possible by the joint effort of various administrative units, departments, student representatives and Information Technology Services Centre.
As the one-stop University portal, MyCUHK allows students and staff to access campus news and a wide range of online services through the following tabs:
As a reminder, you would login the new MyCUHK with your Staff ID or 10-digit Student ID number* effective from 5 Jul 2010 at 9am. Your bookmarks and task items in the previous MyCUHK have been migrated to the new MyCUHK as 'My Links' in 'My Page' and as 'My Tasks' in 'My Page' respectively. 
To learn more about CUSIS services, please visit computer-based training modules on CUSIS services. When prompted, please enter your staff/student ID and CWEM password for authentication.
---
Log in My CUHK with your Staff ID or 10-digit student ID* at http://portal.cuhk.edu.hk .
*Arrangement for graduating students:
Your Student ID number remains in an 8-digit format after 1 Jul 2010.You will no longer be able to access the new one-stop MyCUHK. However, you will still be able to access to a list of commonly used links of the University and check relevant information in the front page of MyCUHK.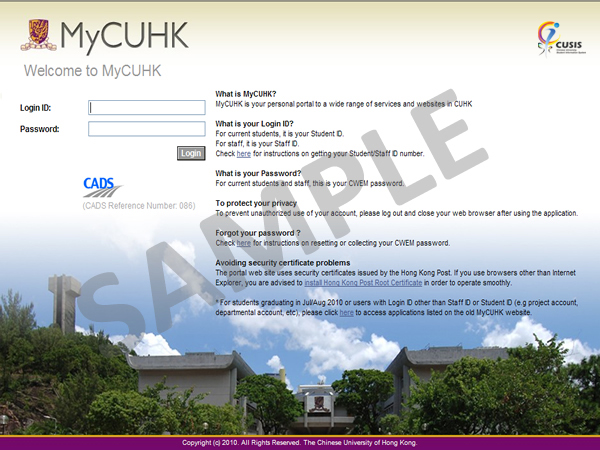 1. My Page - for staff users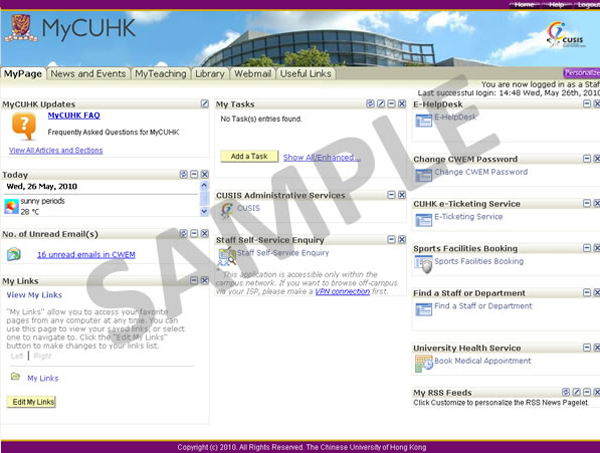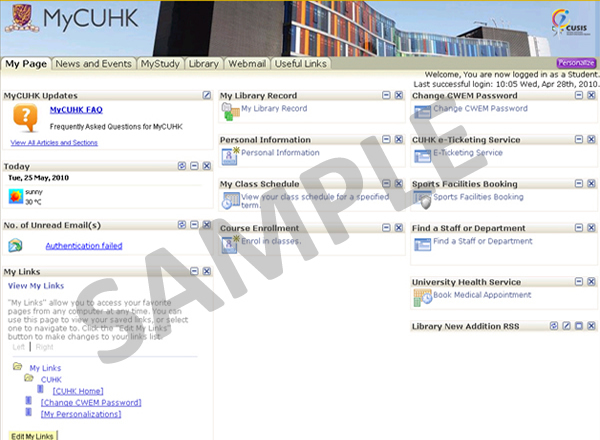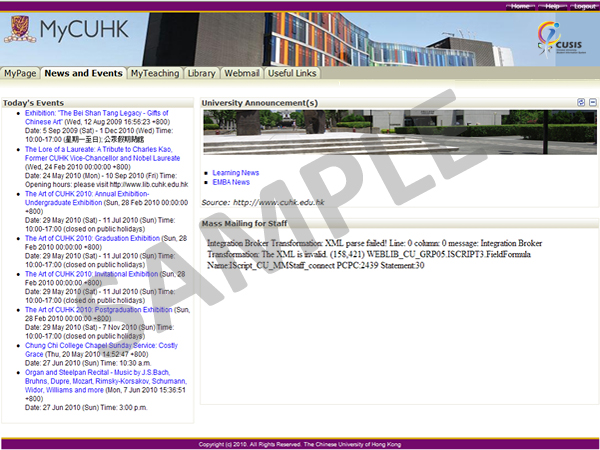 3. My study- for student users