CU eLearning System - About

What is CU eLearning System?
New Features
Mobile Access
Useful Resources


What is CU eLearning System?

CU eLearning System is powered by Blackboard Learn system. It is a full-featured and widely adopted virtual learning environment around the world. It provides an integrated set of tools to support online course delivery, learning communities, content management, and assessment. It can be used to support courses that are completely online or used to augment a course delivered face-to-face, by satellite, etc.

Blackboard 9.1 is a "Next Generation" LMS incorporating Web 2.0 technologies.
New features include: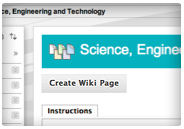 Course Wikis
Enable active collaboration around course content and group projects.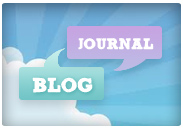 Blogs and Journals
Promote conversation and reflection.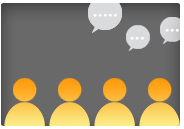 Group Tools
Simplify group communication and collaboration.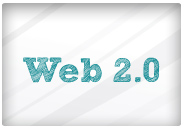 Web 2.0 User Interface
Create and deliver content with a more intuitive user interface.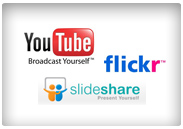 Mash-ups
Integrate resources from youtube.com, slideshare.com and flickr.com.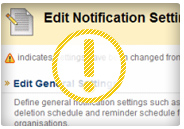 Notification System
Help students better manages academic priorities and course deadlines.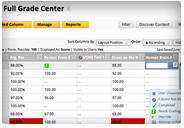 Improved Grade Center
More flexible and consistent, enabling grading to be done in line with the review process.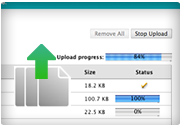 Content Collection
Upload the documents once and share the same documents by the courses with the same instructor.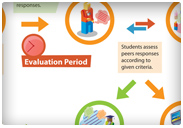 Tests, Survey and Pools
Instructors have expanded question management capabilities when creating/managing assessments.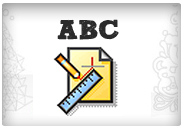 Assignment Tool
Facilitate group assignments by assigning a grade that is automatically given to all group members.

Mobile Access
Blackboard Mobile Learn is a free app developed by Blackboard Inc to allow users of Blackboard Learn System to access teaching and learning through mobile devices.
If you are interested in using the app to access the new system, you can install it following the instructions on http://www.blackboard.com/Platforms/Mobile/Products/Mobile-Learn.aspx (GET THE APP NOW).
After successful installation of the app, users can search for The Chinese University of Hong Kong. Clicking on The Chinese University of Hong Kong will display the login page. Make sure you see the CADS logo (Ref. No.: 126) before you supply your staff/student id and CWEM password to login the system.
Technical, there is nothing you have to do as an instructor to enable access to your course site via Blackboard Mobile Learn; the information you publish using the Learn environment on your desktop or laptop will seamlessly integrate with the mobile environment, and vice versa. However, these Best Practices will optimize the user experience and provide most universal access to course materials for mobile users.
Applications and Features Summary for Blackboard Mobile Learn 3.0 (2012 May) Download
Best Practices for Mobile-Friendly Courses (2012 May) Download

The following are some general resources provided as a starting point for CUHK instructors and students to discover the CU eLearning system: