Features > Roll Call Alum
Eat, Play, Give
Carmen Lee and Alan To support social enterprises over dim sum and tea
April 2017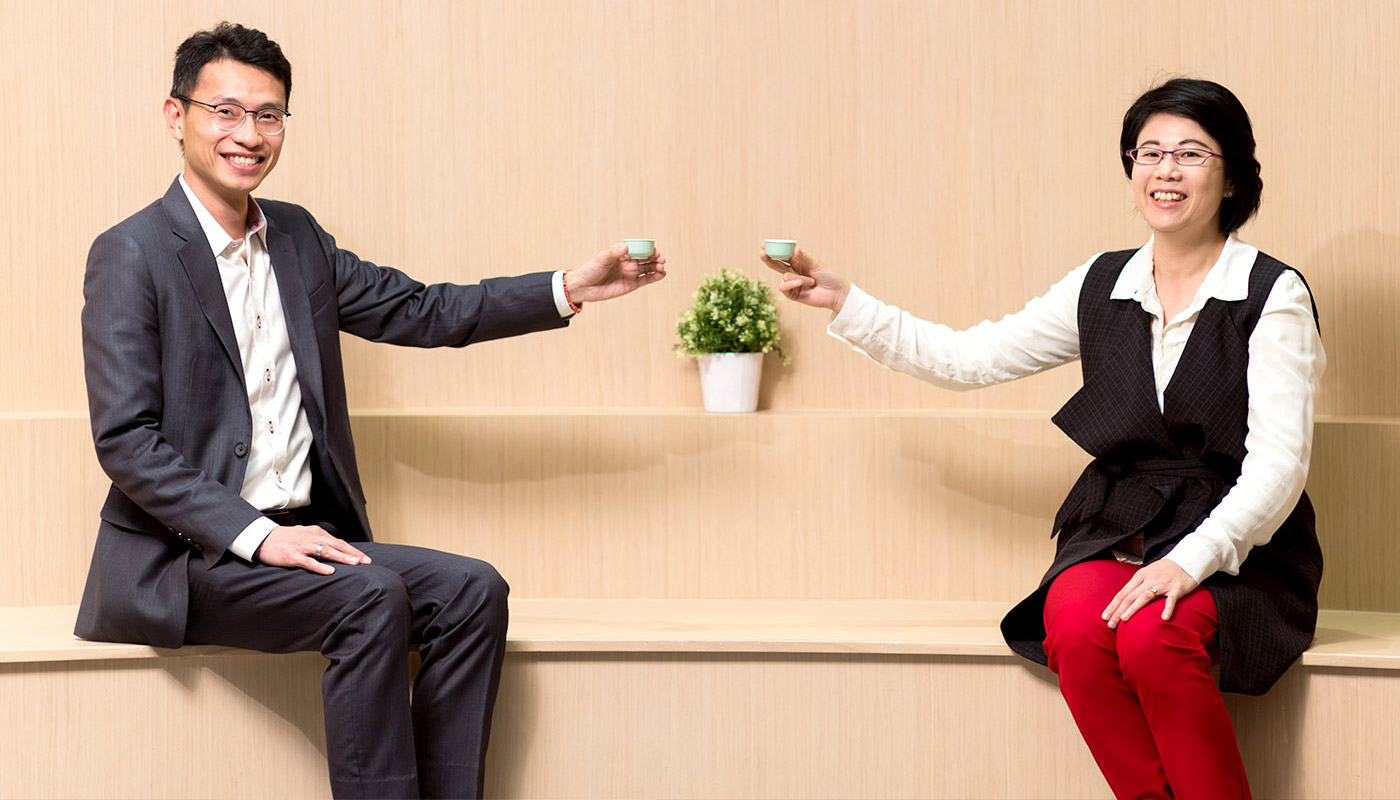 'Yum cha', literally meaning 'drink tea', is an integral part of the Cantonese culinary culture. In 2016, the phrase made it into the Oxford English Dictionary, attesting to its cultural significance and influence. Lawyer Carmen Lee, a Chinese business law graduate of CUHK, even describes herself as someone nourished by a dim sum tradition steeped in her family.
Carmen's mother quit school at age 13 in the 1950s to become a 'dim sum girl', peddling those bite-sized snacks in a tea restaurant. After marrying a har gow (steamed shrimp dumpling) chef, she worked hard to raise their four sons and only daughter. Later, she became a cheong fun (rice noodle roll) chef herself.
Carmen set out to pen the memoirs of her mother, but as she wrote, it turned out to be more about the entire industry, with stories of how different workers from dim sum restaurants struggled for their livelihoods, rekindling memories of Hong Kong's bygone days.
Alan To, her husband and a fellow CUHK alumnus who engages in strategic marketing in his job, came into contact with a number of small social enterprises through the Hong Kong Council of Social Service. Many were struggling given their lack of resources and exposure. To help them, he created a platform named after his wife's book Yum Cha Together, aiming to connect the charitable organizations with an audience through tea-drinking activities.
'Tea restaurants were known to be places where a lot of good things happened. Some people met their blind dates there and others carried out business negotiations while eating dim sum. Why is it that people can't do charity over tea?' he said.
A 'Yum Cha Together' event is divided into two parts. Those interested can visit a particular NGO at its site, where they play games with its target clients and learn about the organization's mission and work. After warming up to each other, they will go to a restaurant nearby for further bonding. While everyone is enjoying their dim sum, Carmen also involves them in little games that share fun facts about the tea-drinking tradition. Participants who identify with the selected charitable group can support it with monetary donations or sign up to become its volunteers.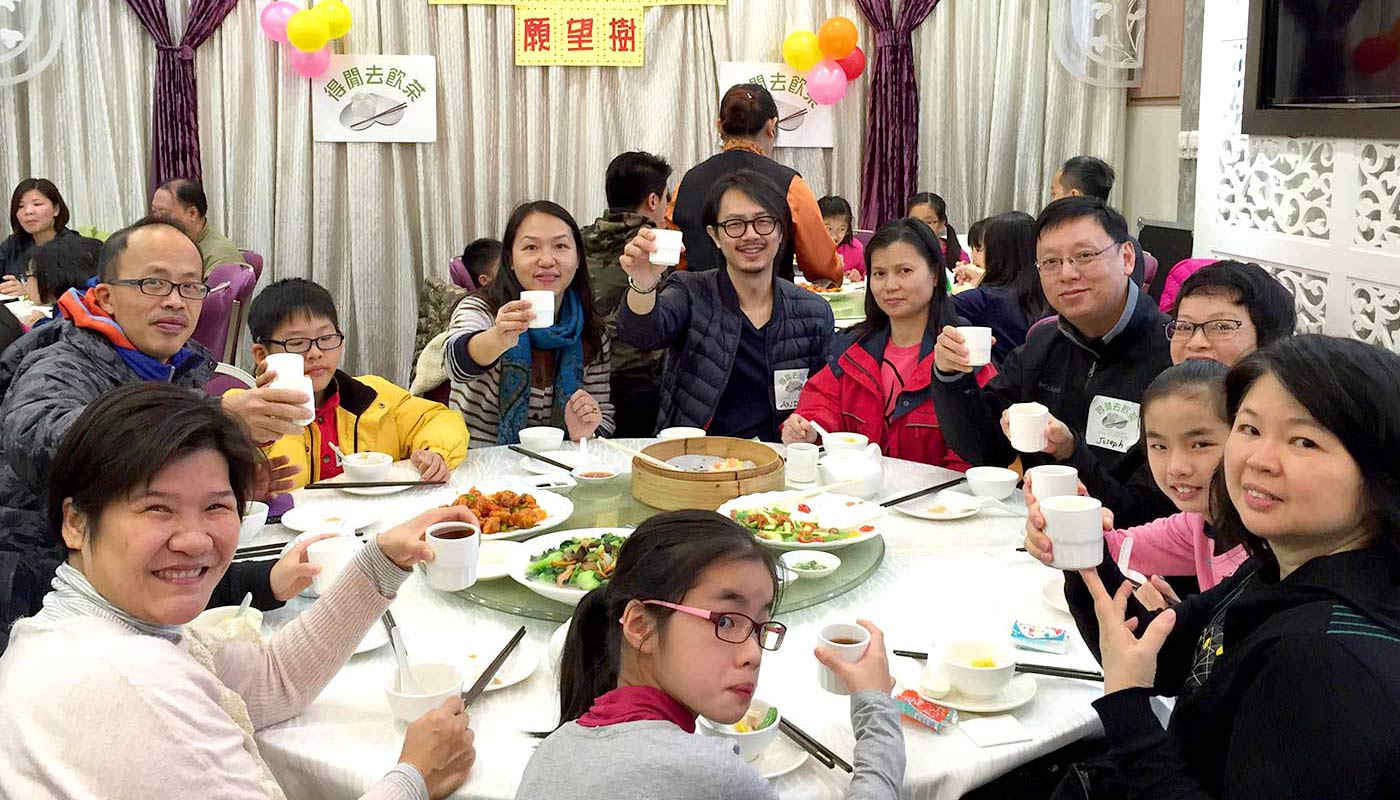 On the surface, the events look no more than eating, drinking and having fun, but the benefits they spin off can be far-reaching. 'Once, there was a girl who became acquainted with the Loving Kids Community Service Centre in Sham Shui Po through one of our activities. As she appreciated the life education work it did for children from low-income families, she teamed up with a professor she knew from the UK and a group of her Hong Kong friends to design English courses and teach these children on a voluntary basis,' said Alan.
Skilled at business strategy, he positions 'Yum Cha Together' as a social enterprise and equips it with a sustainable business model. Participants of its events are required to pay fees that cover the meal expenses for themselves and their beneficiaries plus a little more to provide a surplus. Pooled together, the small surpluses are used to pay for the platform's operating expense. 'As there is an income for every event we organize, we do not need to invest a large sum to sustain our operations. It also frees us from the concern of any break-even point.'
Besides connecting people with groups, 'Yum Cha Together' also serves as a bridge between cultures. In March last year, the couple collaborated with Shaw College to conduct a tour for its international students to call on refugees at the Justice Centre. Young people of different nationalities and races came together to learn to pick up mock dim sum with chopsticks, memorize the names of these titbits, and then proceeded to a neighbourhood tea restaurant to practise what they had learnt.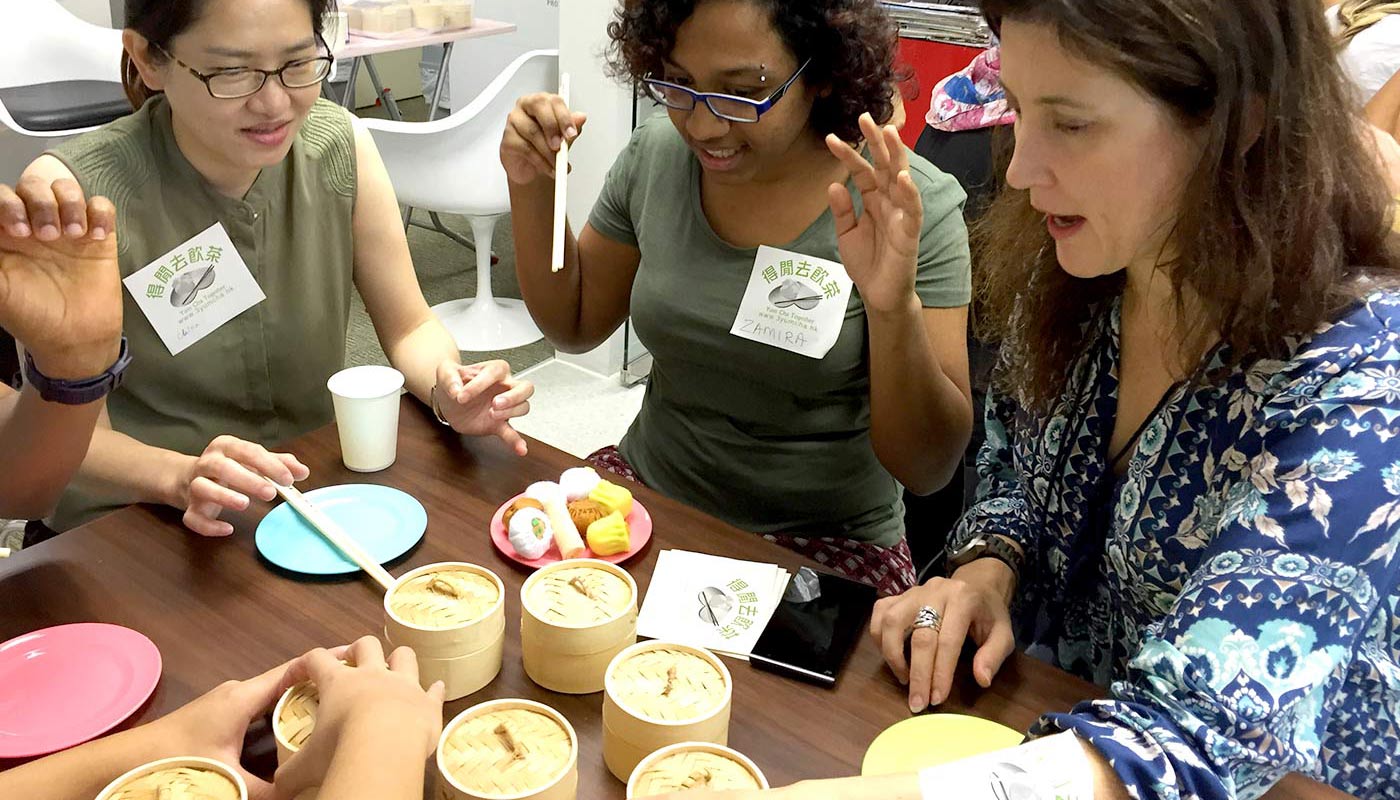 'Every part of the tea-drinking routine is packed with cultural meanings. Chopsticks are made from two sticks, implying that cooperation is needed to accomplish a task. Diners are expected to curl their index and middle fingers and tap lightly on the table to express gratitude when someone pours tea for them. This ritual originated when Emperor Qianlong of the Qing dynasty travelled the land disguised as a commoner and his officials made the tapping gesture to signify that they were kowtowing to him. Each dim sum serving comes with four pieces of snacks in a bamboo container, for everybody to share the food. This reflects the Chinese culture of sharing. All these etiquettes and rituals mirror the Chinese people's philosophy of life, which has kept many foreigners fascinated,' said Carmen.
Interacting with the refugees was also a positive experience for the CUHK students and an inspirational one. Helen Li, one of the event's participants, recalled, 'I realize I had a deep prejudice against refugees and saw them as embodiments of misfortune, conflicts, illegal emigration and fear. I overlooked the fact they are actually brave and positive, with the hope and aspirations to fight for the rights they deserve.'
The reason why Carmen and Alan have taken time off their busy schedules to serve the needy is that they can see the big social benefits generated from their small efforts. Alan said, 'Though we are just ordinary citizens caught up in a busy work life, we are still able to find free time to do our bit for society. Charity is not the exclusive right of the wealthy. We hope what we have done will inspire more people to embrace a charitable cause.'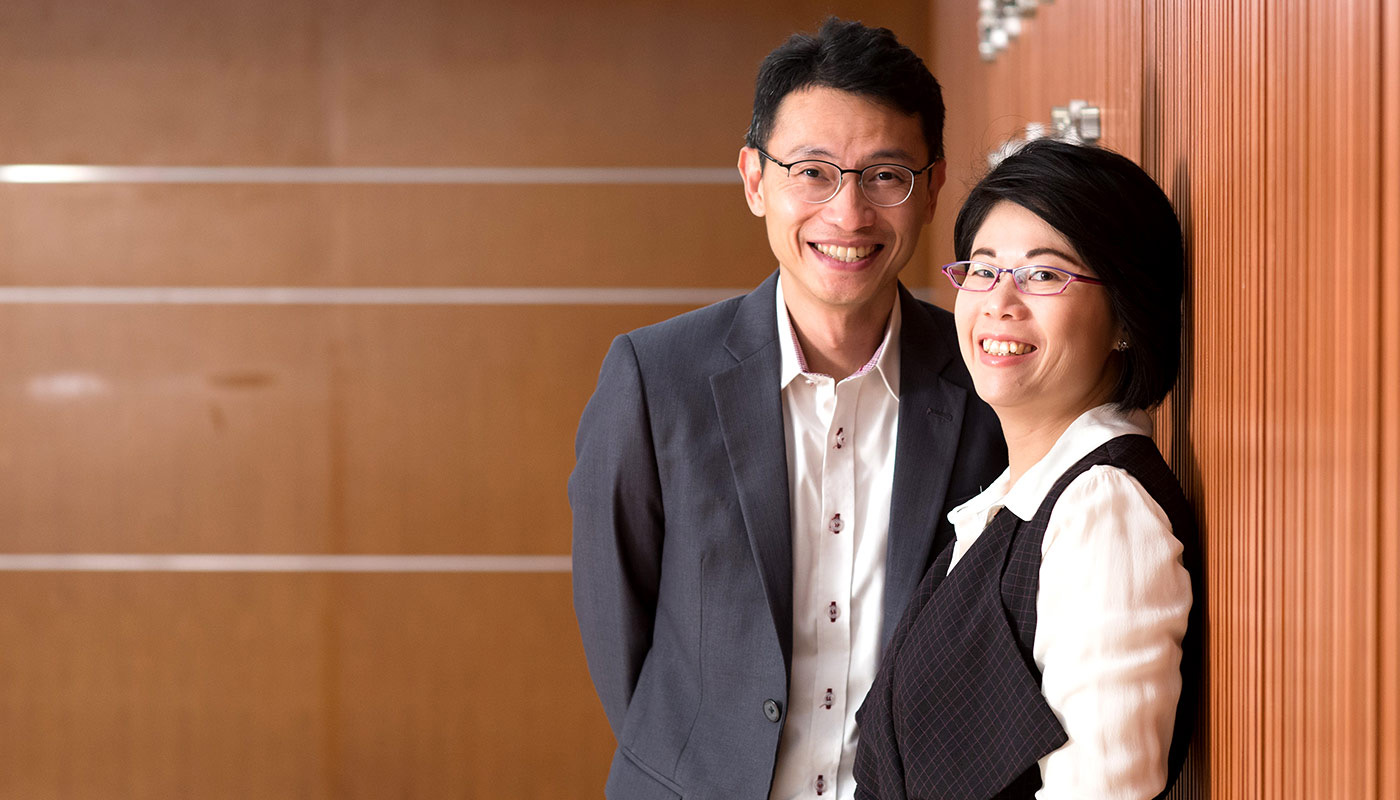 Reported by Christine N., ISO