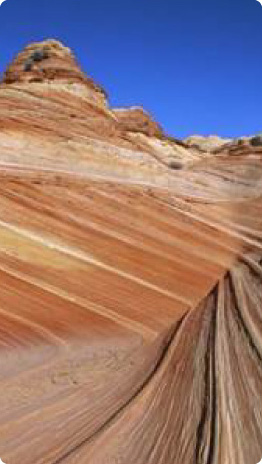 Home > Opportunities > Student Exchange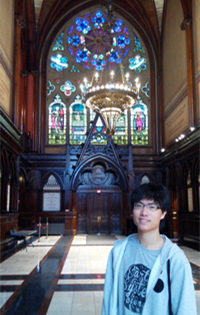 Sanders Theatre - Harvard University
Danny LEUNG / 2015
Working at Harvard last year was an amazing and fruitful experience. I worked on the effect of climate change on ozone air quality in China, in which I acquainted myself with various data analysis skills as well as techniques of compiling and running earth system models. I adapted myself to the atmosphere of research among my seniors, inspired by their experiences and entertained by the anecdotes of groupmates which were fun and valuable. They bolstered my project by acknowledging my hard work and offering me much technical support. I acquired much knowledge and broadened my horizons and I'm now more enthralled in the field of earth system research. Thanks for their encouragements and support, and this was an invaluable research experience in my life!
Herman CHUNG / 2014 -2015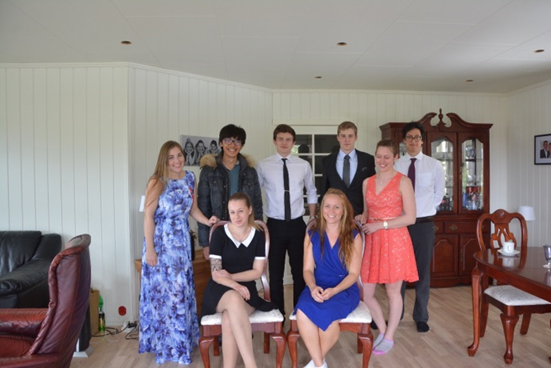 My Norwegian buddies (in blue dress) and her family and friends
Time flies, my half year exchange study in Norway has come to an end. The whole experience is so surreal, and I could barely believe that I have gone through so much in such a short period of time.
It is very true that going on exchange could give you an impulse to your life. It could change the way you look at yourself, your attitude, and your values. I have met friends from all over the world and been to places that I have never thought I could have been. I have never felt so connected to the other part of the world. You realize that everything that is reported on news is no longer something that does not bother you, and you are becoming a global citizen.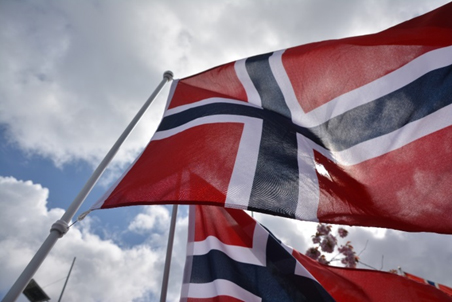 Norwegian National Flag
And of course, travelling is one of the main dishes for the Asian exchange students in Europe, and it is always the best way to know yourself better. I have travelled alone through different countries and challenged myself. I successfully hitchhiked in Iceland for 5 rides before I got to my destination, and in the mean time I was dropped off in the middle of nowhere, all by myself. You can really feel the satisfaction after accomplishing the challenge that you set to yourself. All you need is the courage to take action!
And for now, don't hesitate, take the chance to go on an exchange study and see the world!