Features > Roll Call Alum
The Tech Surfer
Eric Ng starting up to help startups
March 2018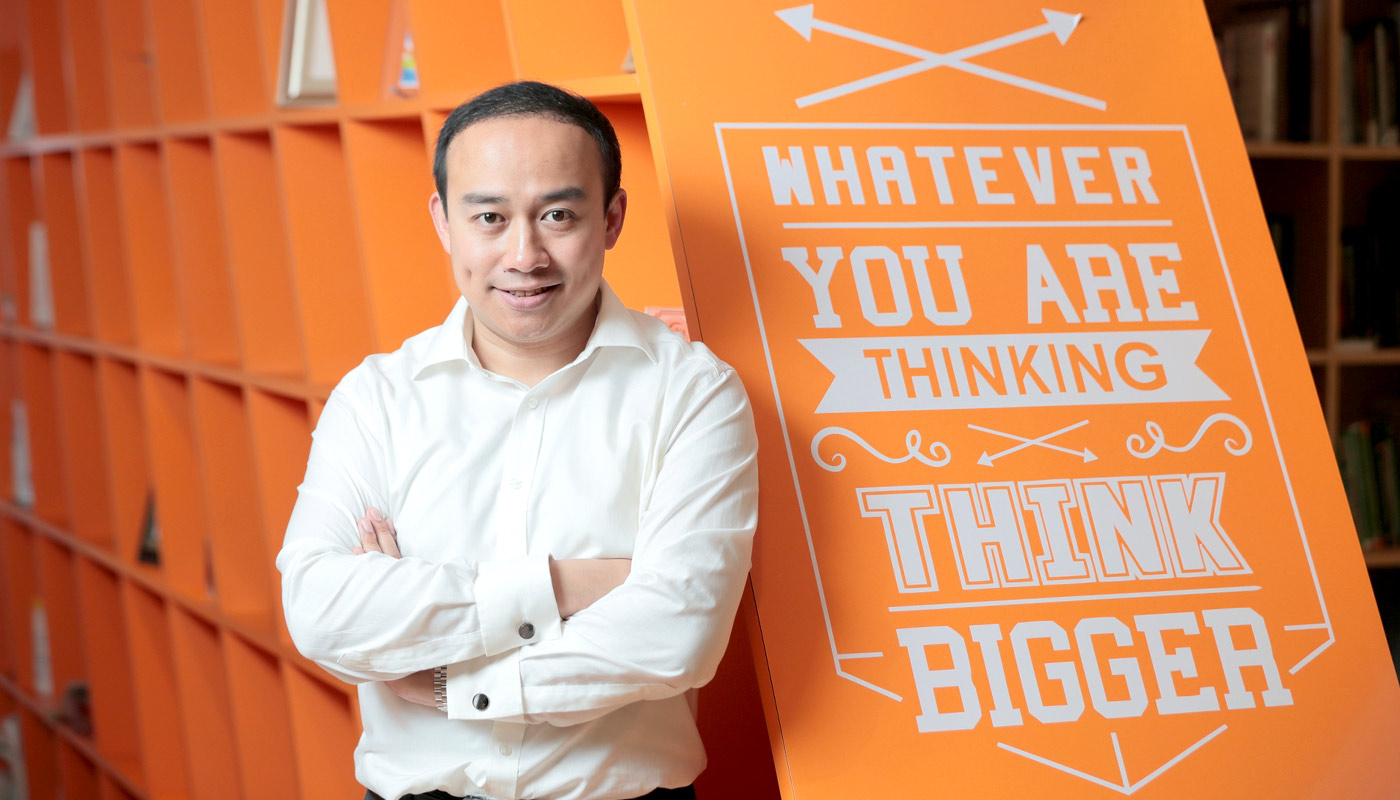 Hong Kong's smartphone penetration rate reaches 88.6%. The Smarter Digital City Whitepaper released by Google Hong Kong in 2017 reveals that nearly 90% of Hong Kong shoppers surf the web for product information before making purchases. 72% of them are smartphone users. Sales of the Singles' Day online shopping festival on 11 November last year totaled RMB91.2 billion, which is 1,700 times of its first year's transaction volume in 2009. Amidst the raging digital retail fever, large businesses are opening their own online stores. Realizing the difficulties faced by some time-honoured brands, small stores and single proprietors in this regard, Boutir, a startup, has created an eponymous app to let smartphone users establish online stores.
Boutir launched its mobile app in August 2015. Since then, 30,000 merchants have become its registered users, offering 450,000 products. However, will other retail platforms like Taobao and HKTVmall give it a run for its money? Co-founder and CEO Eric Ng dismisses this idea in the belief that these platforms are like cyber-marketplace, where customers are free to patronize different shops, whereas Boutir helps its users establish online stores easily and manage business orders on a platform integrating payment and logistics systems. Storeowners can also use it to 'test the water' for their new products. 'Recently, there was a YouTuber who launched a pre-sale of his self-designed headwear on Boutir at HK$150 each. Three thousand pieces were sold in just two weeks. Some overseas buyers were even willing to bear the shipment cost which is almost the sale price.'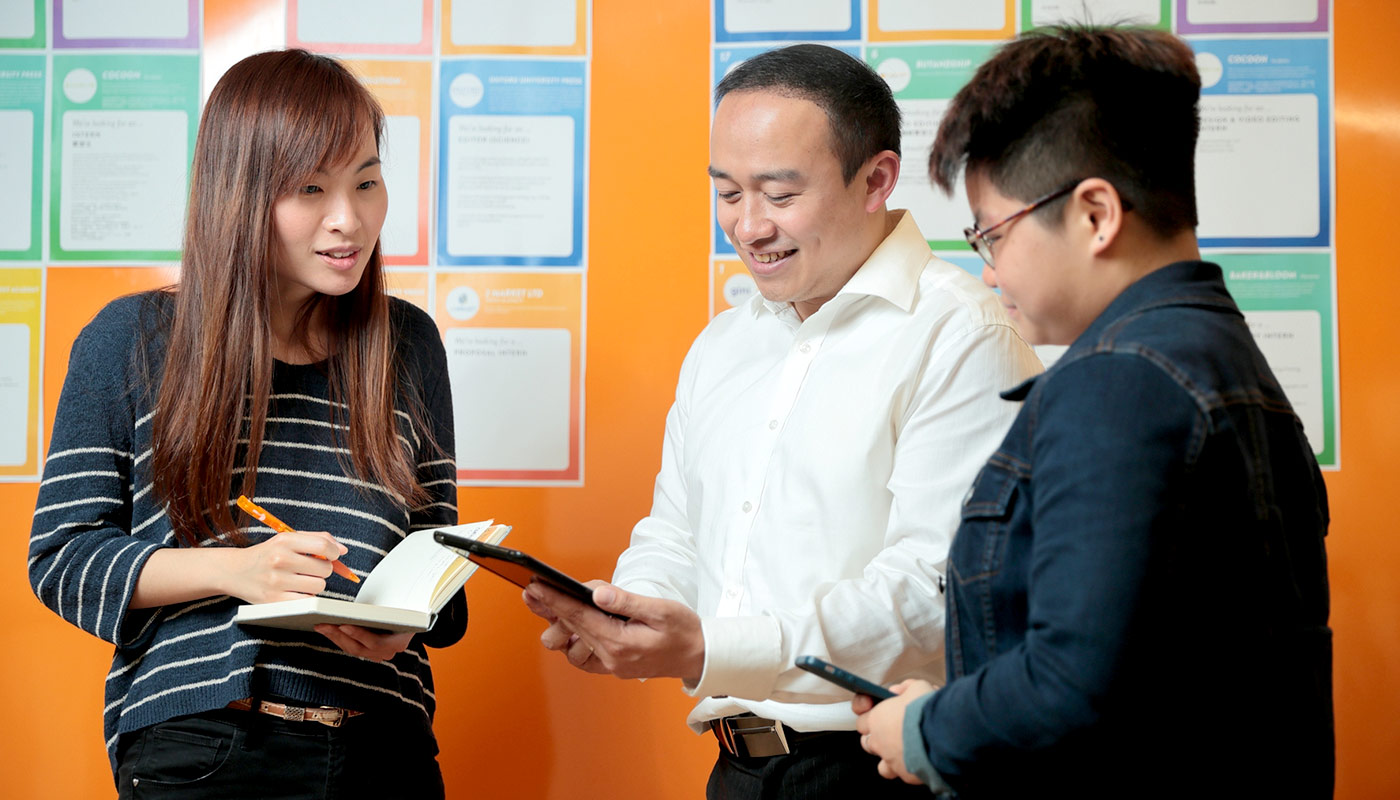 Eric obtained his Bachelor's and MPhil degrees from CUHK's Department of Computer Science and Engineering in 2000 and 2002, respectively. Over the next few years, he engaged in data mining, Internet services and applications work. He founded a business in 2010. 'I have a penchant for turning R & D outcomes into business projects. In the product development process, it is necessary to verify a product's performance repeatedly. What I learned in the past has helped me unravel and solve issues.' The first business he founded is RedSo, a mobile app company, with familiar names including myTV among its clientele. Boutir is his second company, which ensued from the RedSo team entering into a programming competition. During the initial operation period, the startup relied on resources provided by RedSo. Following repeated improvements of the app's features and its increased usage rate, the business broke even in 2017 and started to operate independently.
'Engaging in the tech business is no different from racing against time. New technologies are always emerging and the ever-changing market is full of uncertainties. We can't possibly develop a new product to 'perfection' but have to adapt our strategy as we go along. When launching a product in phases, gathering customer feedback extensively is a must. We must not only enhance the product features but also reform our business model. This is the "lean startup" mode.'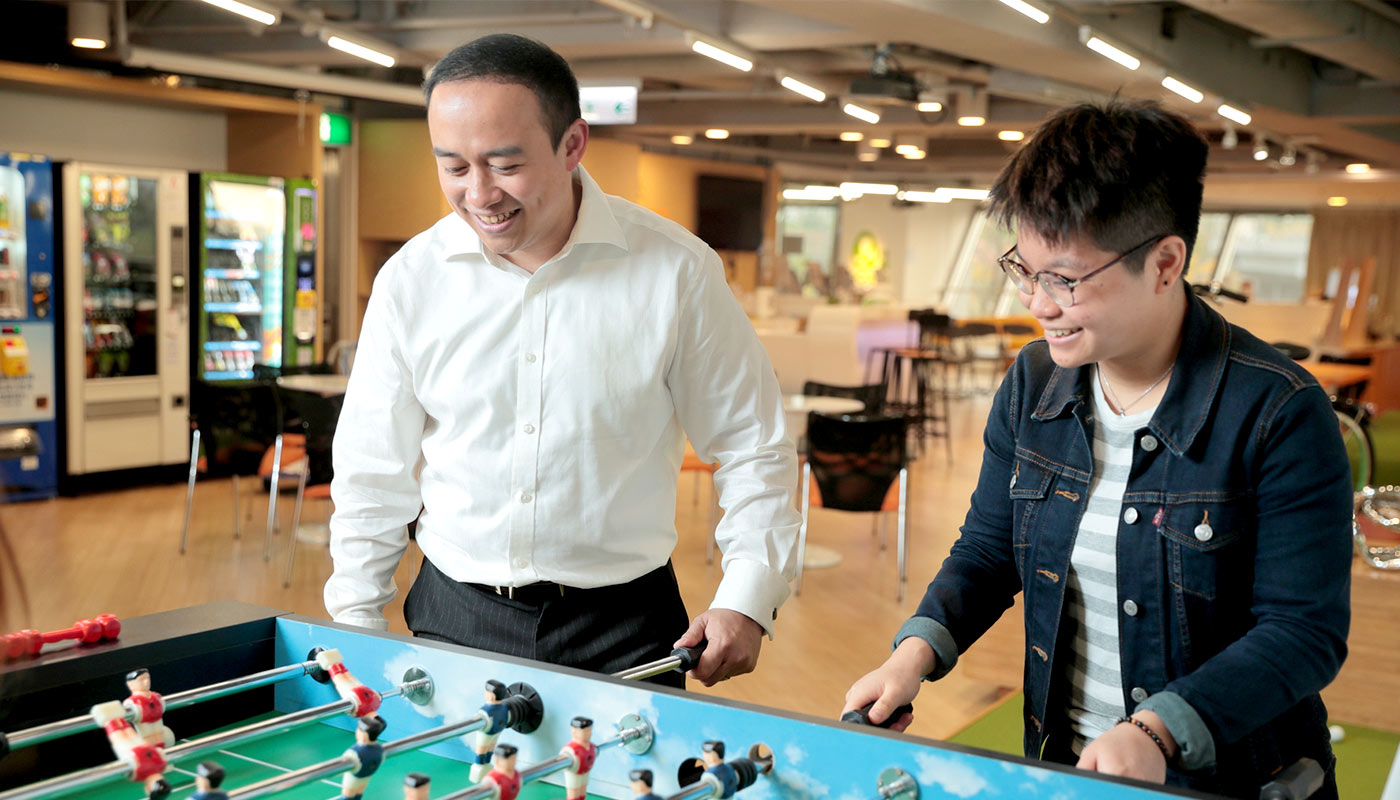 In 2015, Boutir joined the 'Empowering Young Entrepreneurs (EYE) Programme' co-organized by Google and CUHK's Centre for Entrepreneurship, and came into contact with nine other startups. 'Starting a business is a solitary process. Getting to know like-minded others could let us learn from one another. The event exposed us to several industry veterans, too. It also gave me the opportunity to visit startups in Taiwan and expanded my horizons,' said Eric. He also participated in the 'CUHK Entrepreneur Day' in 2015, an event he found meaningful as it connected him to other alumni entrepreneurs. Apart from this once-a-year event, he looked forward to attending more such exchanges. In 2016, he teamed up with other participants to set up the CUHK Alumni Entrepreneurs Association and became its founding president.
Asked whether he found it tough setting up CUHK's first alumni association across departments and Colleges, Eric replied, 'Not really. Although we had to explore the way forward initially, Alan Lam, executive committee member of the CUHK Alumni Torch Fund, gave us plenty of valuable guidance. The Alumni Affairs Office was equally forthcoming with its support for the subsequent developments of our association.' Given the critical importance of business networks and funds for startups, the Alumni Entrepreneurs Association held the first CUHK Entrepreneurship Competition. Contesting teams were evaluated by the judging panel on criteria of the market for their products, technology and earnings outlook. Eric is glad to see CUHK's recent efforts at fostering the entrepreneurship spirit among students, including the minor programme 'Entrepreneurship and Innovation' incorporated into the curriculum. 'There is no lack of CUHK alumni with extensive entrepreneurial experience. As we are all CUHK graduates, we're more than happy to return to the alma mater to share our practical experience.'
Big data, artificial intelligence, Internet of Things, augmented reality, iBeacon and other technologies have reshaped the market landscape. In the era of Retail 4.0, business owners must be adept at using new media for customer interactions. MaBelle has tapped the Boutir app to set up personal online shops for its staff. The idea is to let employees pick the jewellery for their online shops and engage in personal interactions with customers. Having chosen the jewellery pieces, customers could collect their purchases in the physical stores at their convenience. 'This is a typical O2O (Online to Offline) example. Through online information and preorders, the strategy is to draw potential customers from online channels to make purchases at physical stores. In brick-and-mortar shops, sales staff could further their understanding of customers' needs, introduce them to related products, use QR codes to provide special offers and allow them to make online payments without wasting time on the queue. In turn, offline transactions could drive online sales.'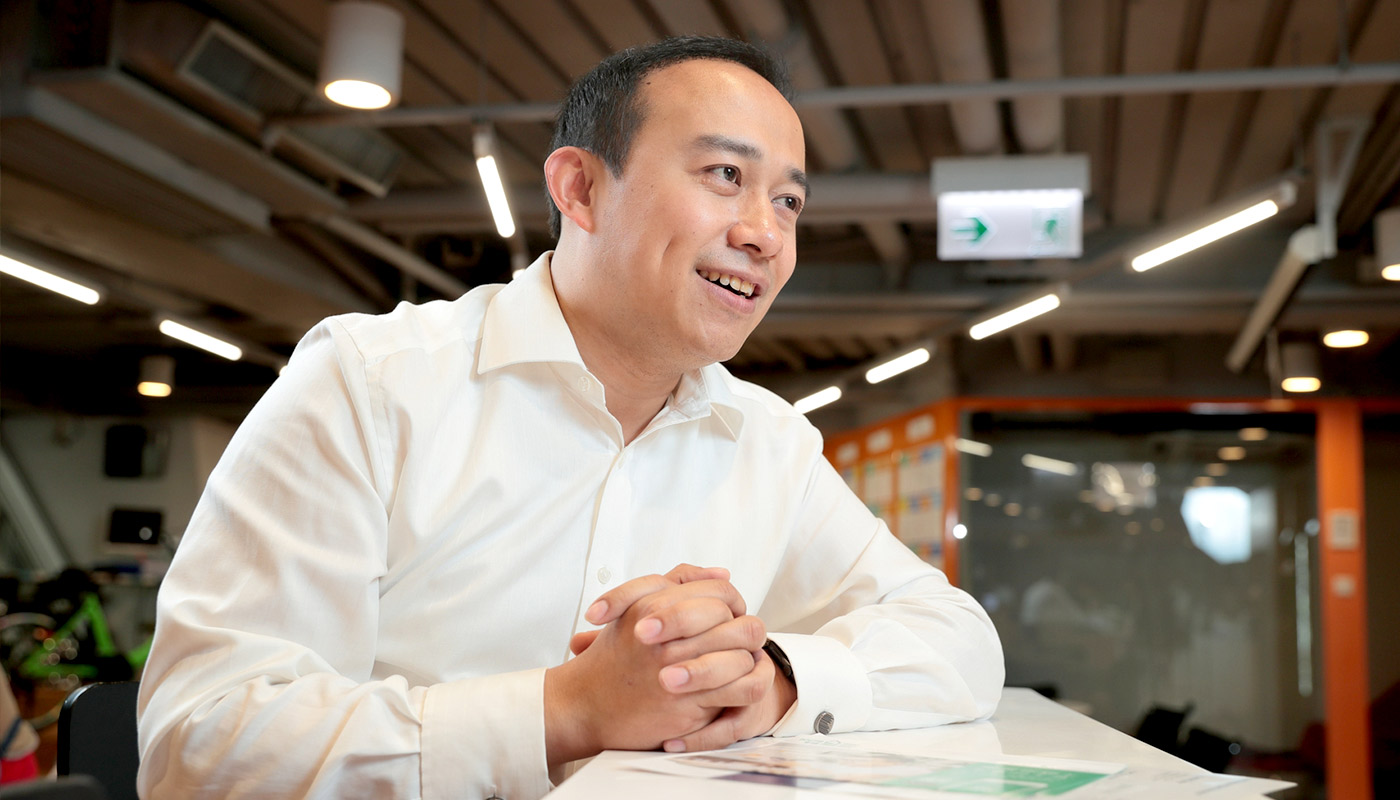 Eric discloses that a new service to be launched by Boutir will automatically analyze customers' data and spending patterns, shedding light on the types of products they are interested in, their habitual shopping hours and their average expenditures. Artificial intelligence will also be harnessed to provide purchase recommendations with e-coupons sent to customers, giving them limited-time offers on certain product items they have browsed online. He is now eyeing the booming online retail trade in Southeast Asia, particularly Malaysia with its sophisticated payment and logistics systems. He plans to expand his business there by mid-year. 'Tech startups must be at the forefront of innovation and on endless quests for change to achieve significant breakthroughs and success.'
Reported By Jenny Lau, ISO
Photos by Keith Hiro