Features > Roll Call Alum
From gaming passion to lifelong profession
Eric Yeung: Every failure is a step closer to success.
September 2022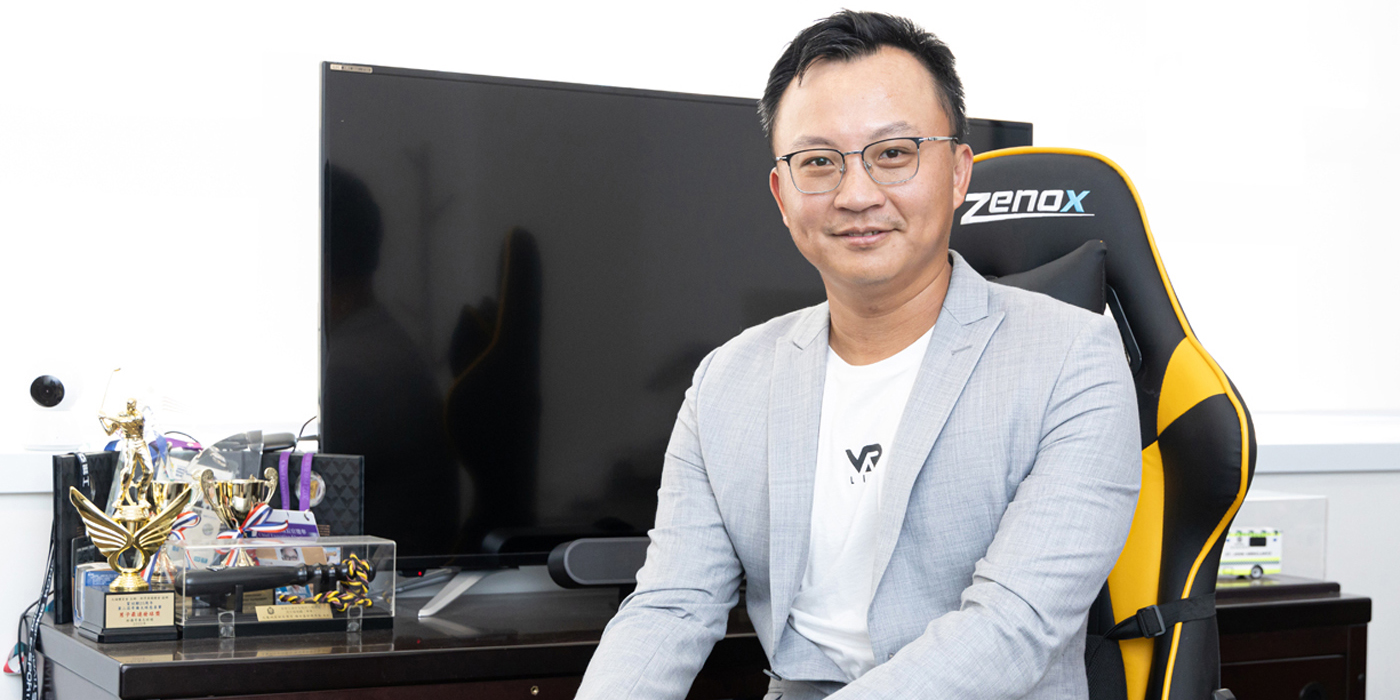 In a video arcade where a gaming expert was badly beaten up by his opponent, you might see a young boy silently standing in the corner. The expert, who didn't even seem to notice the blood running down his nose, was reluctant to give in. It was a hard battle, and the boy was deeply amazed.
That was about three decades ago. That young boy, now a key player in the e-sports and the IT industry, who once won more than 60 gaming battles in a row, says, "Stay calm, and don't let failure defeat you – that's the key to victory."
Eric Yeung is the co-founder and CEO of Skyzer VC Group. The Chung Chi College alumnus completed his undergraduate studies in the Department of Computer Science and Engineering at CUHK, and obtained master's degrees in business administration and science in e-commerce. "I think I'm a typical entrepreneur nurtured by a quintessential CUHK education," he says.
Eric's passion for video gaming started in childhood, and paved the way for his many business ventures and investments. From a young age, he took the hobby seriously and understood that winning requires time and effort. "I spent a lot of my pocket money on the components of gaming consoles and learned to assemble them," he says. "I taught myself different tactics to attack and defend. There was only one thing on my mind – to defeat my opponents." Eric's obsession with video games did not turn into an addiction. Intrigued by computer programming, the gaming fan was admitted to the CUHK computer science programme with good grades. The unwavering determination that made him raise himself from the ashes as a player, later proved to be a driving force in his business.
Kill or cure
2001 was a traumatic year for Eric. He was brought to the verge of bankruptcy when his first business ended in a complete fiasco. It was certainly an arduous time, but he was able to convert the continual setbacks into success. From there, a hero is made. His gaming experiences had helped to transform him into a courageous, resilient young man who was unfazed by failure.
"I have always been a big fan of Street Fighter," he says. "I devote lots of time and effort to the game, and the same with business. It's full of sweat and tears."
Eric sees his start-up journey as being like a fighting game. At that time, many of his classmates were employed in his company, which he started before graduating from university in 1999. However, the company had been expanding fast when the dot-com bubble burst, and Eric found himself over a million Hong Kong dollars in debt. He still remembers how his family handed him an application form for the job of police inspector, advising him to cease his entrepreneurial adventures. At that critical juncture, he was in two minds whether to follow their advice.
"To me, the obstacles in life are but gaming checkpoints," he says. "While fighting a losing battle, you will often be looked down upon by those standing on the sidelines. Take a deep breath, stay calm and clear your mind. This is when you turn challenges into golden opportunities." He decided to pursue his aspirations after all. "It is not easy. I have to constantly remind myself that there is nothing more to lose. It's stressful, but I carry on."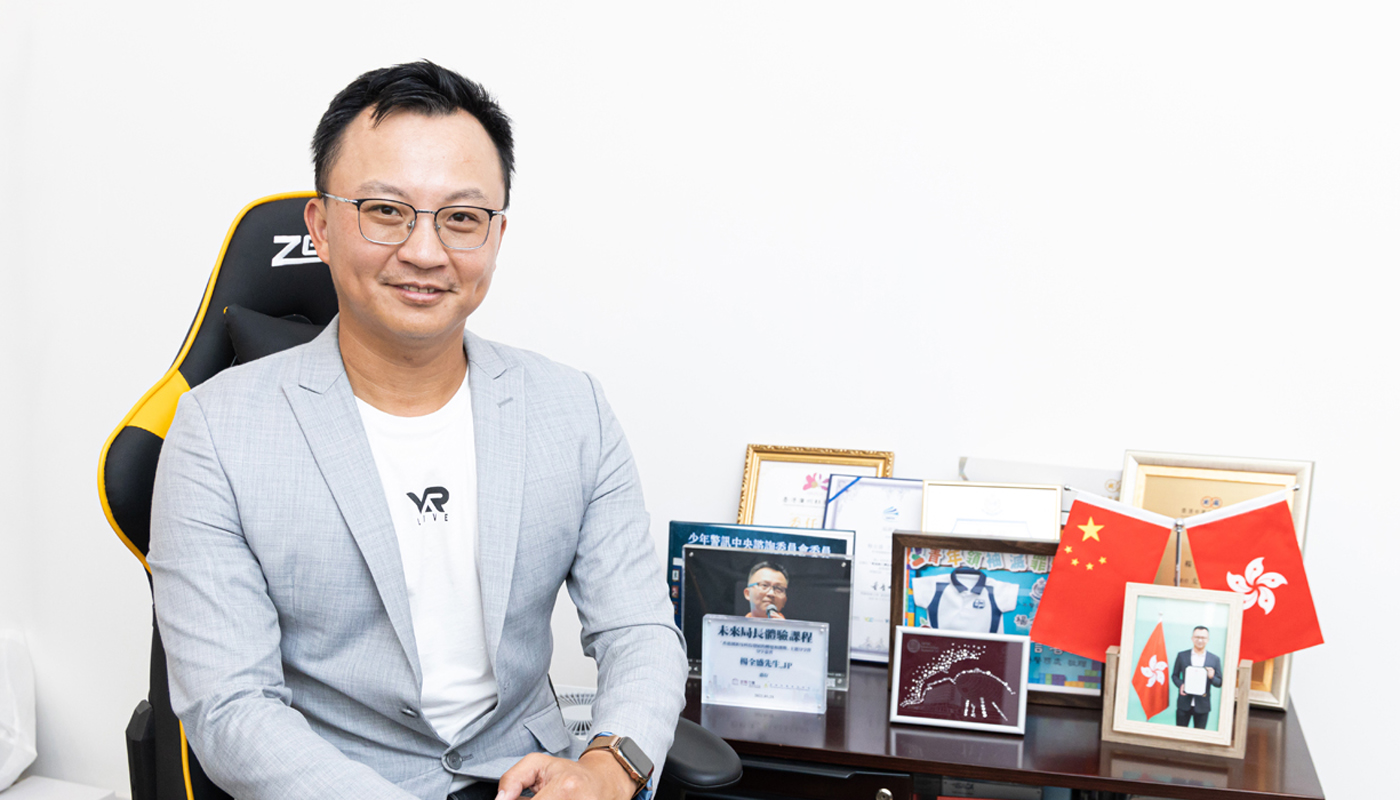 New to the game
With his business back on the right track, Eric decided to broaden his horizons. In 2015-16, he started preparing for Legislative Council election, hoping to represent the information technology functional constituency.
"As a devoted entrepreneur, what motivated you to run for election?" I ask.
"The opportunity came as a surprise," he says. "Being the only one who was not afraid to lose, I accepted the invitation. I had my hands full when the election debates came one after another. In such a highly competitive environment, I learned to express my opinions proactively, and acquired effective communication skills. Looking back, the debates were useful masterclasses that pushed me forward."
The election ended with Eric losing to his opponent, but he never lost to fear. It was an invaluable experience for him, teaching him to expand his business network and create an environment for future investments. "It was an important life lesson for me. I grew a lot from it."
Seize every opportunity and restart from scratch
With his business becoming a success, Eric started to ponder his next move – in a direction he was very enthusiastic about. "I can't live without video gaming. That was when I thought about integrating the hobby into my career," he says. While many perceive e-sports as just playing games, Eric explains, "The e-sports industry is very different from entertainment. They are related but definitely not the same. When introducing the industry to secondary school students, I often remind them to stay away from video game addiction."
He says the pandemic has been a crushing blow both to sports and e-sports, affecting many important aspects of those industries. "As an e-sports advocate, I see myself as a driving force in its development and really hope to open new opportunities for the industry. We are working with Hong Kong Football Association to combine e-sports with traditional sports, aiming to explore new training methods to enhance athletes' abilities and performances. It not only strengthens youngsters' motivation to learn but also provides an effective platform for industry transformation."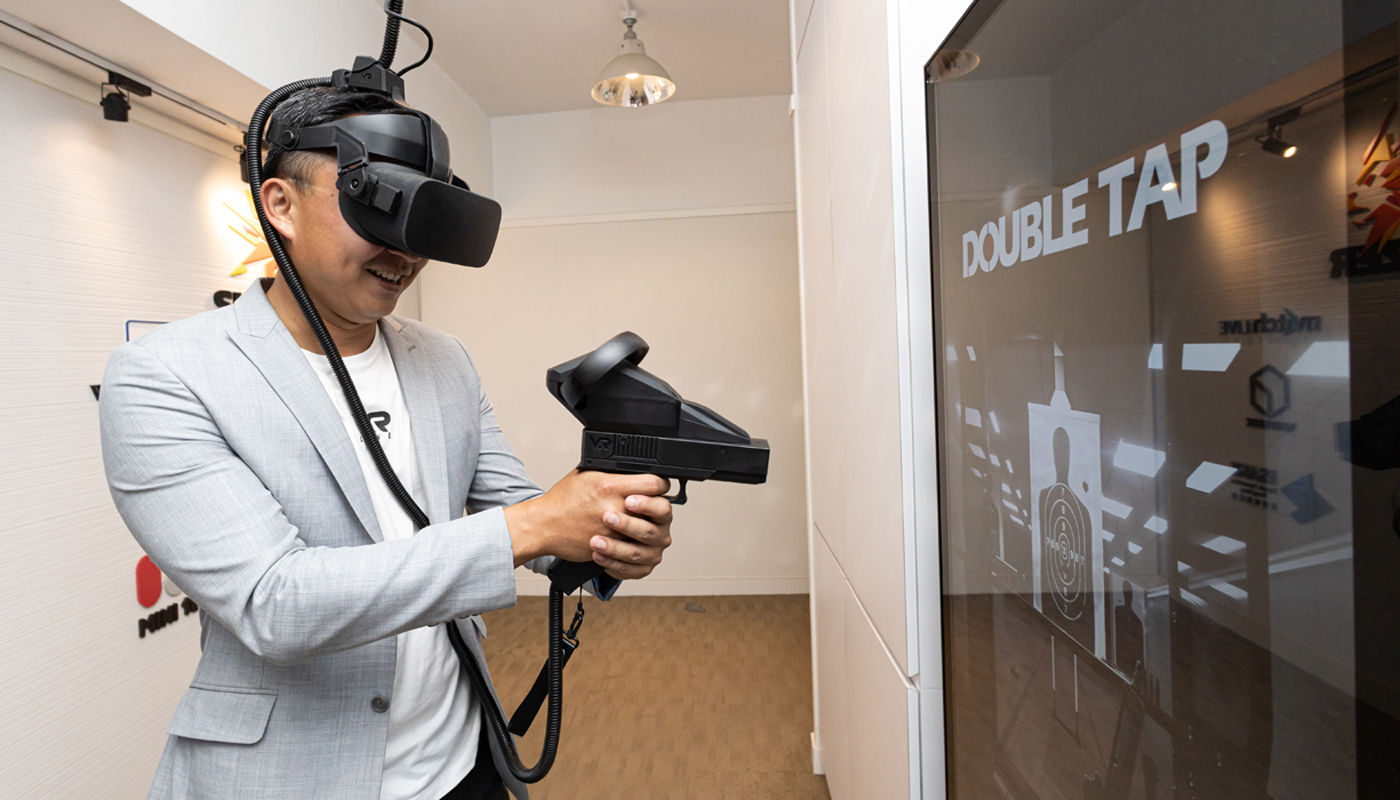 From a young gaming lover to an outstanding industry leader, Eric's passion is what has kept him afloat on his journey of twists and turns. Medals and trophies aside, he also devotes himself to the promotion of youth activities, aiming to encourage youngsters to unleash their potential and realise their self-worth. A father of two, Eric is still passionate about gaming. Apart from telling his stories on the gaming chair, he was also excited to show off his incredible skills at the VR game machine.
By Gillian Cheng
Photos by Eric Sin