Features > Roll Call Alum
A quest for hygiene
Franco Lam takes cleaning business to new heights
October 2022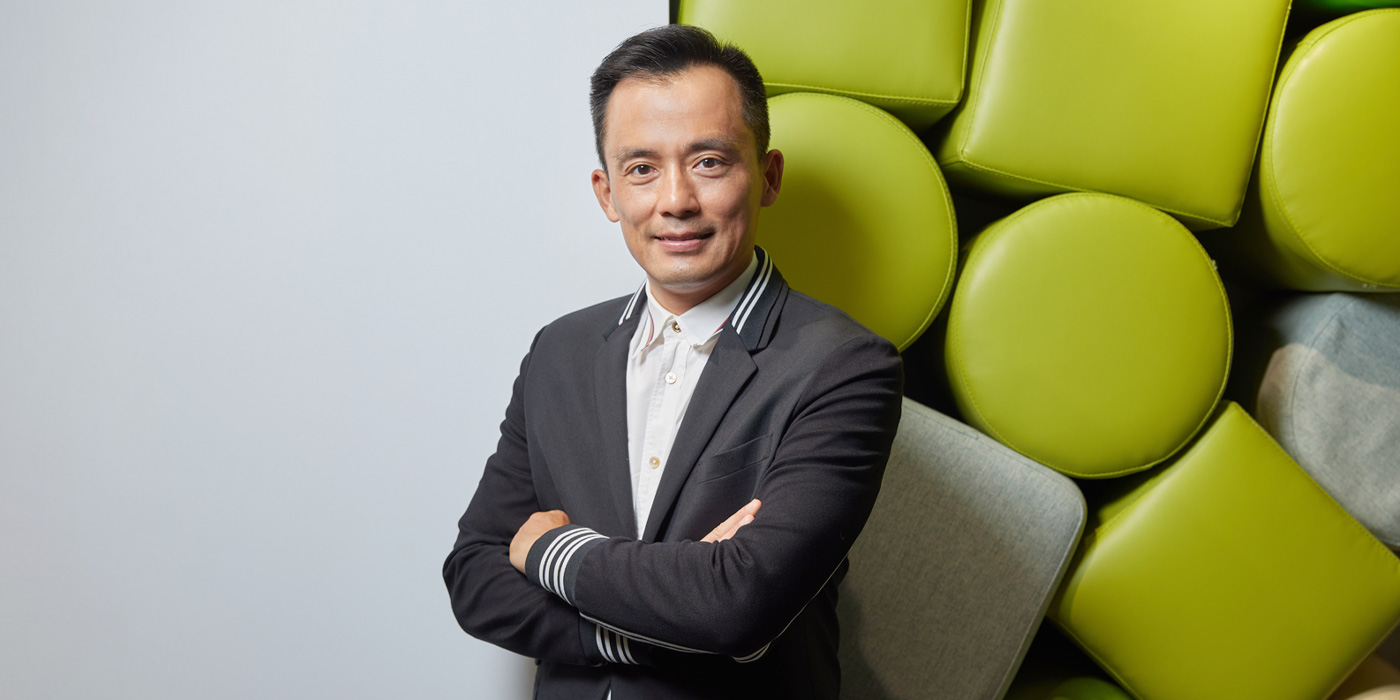 More than two decades ago, Franco Lam was a door-to-door salesman wooing clients for the company he served. Beads of sweat breaking out across his brow was an everyday fact of life. Those tough days went on for seven years. But, even though he was confronted by countless cold shoulders and slammed doors, he was reluctant to give up. Those hard times laid a foundation for his success in subsequent years, when he reinvented himself as an outstanding businessman with a unique management philosophy. The CUHK alumnus is now the Chairman of LBS Group, a renowned cleaning services company.
"I'm too ordinary."
"I didn't spend my university days how my peers did," says Franco. "I devoted most of my time to an internship in sales." After graduating from CUHK in 1995 with a Bachelor of Science in biology, the Shaw College alumnus embarked on a career as an office worker. But he describes the experience as among his darkest days, during which his abilities were not recognised. "Repeated failures at work convinced me that I was just an ordinary man. I was pretty sure that I wasn't adept at doing office work, which sparked me to start a business. In fact, I was forced to start my own business."
Franco took the bold move of picking a path less travelled. "While most would start a catering business at that time, I preferred a less overwhelming and competitive one," he says. "I was flipping through a magazine when a company named Swisher came into sight. It is an American company providing professional services for washroom deep cleaning. This struck me, and after several rounds of discussion with the company's US headquarters, I obtained a master franchise right to run the business in Hong Kong."
Franco describes his first encounter with Swisher as "love at first sight". "Starting a cleaning business was really just intuition," he recalls. "I believe that an accumulation of repetitive procedures can potentially blossom into a large-scale business."
Be unique and outstanding
Franco's business started with only one employee. Today, the company has expanded its services to more than 30 cities in mainland China, Taiwan, Macau and Southeast Asia.
"It takes time to build a reputation," he says. "Our outstanding service provision is what makes a new client a regular customer. We proactively nurture front-line staff and train them to become coaches, aiming to standardise all procedures and ensure service quality. Excellent skills without the support of other teams are just empty talk. Thanks to the marketing and sales team, a virtuous chain is created where front-line workers acquire practical experience. Practice does make perfect and eventually, our expanded talent pool attracts more potential clients."
The key to sustaining a competitive edge for his business, he adds, is to be unique and outstanding. "Innovation and reinvention are our group's core values," says Franco, and he wants to widen the scope of the hygiene services his company provides. "Running a business has no finishing line. We never rest on our laurels and always strive to explore new possibilities. We provide relevant training to staff members so that they can also acquire pest control techniques."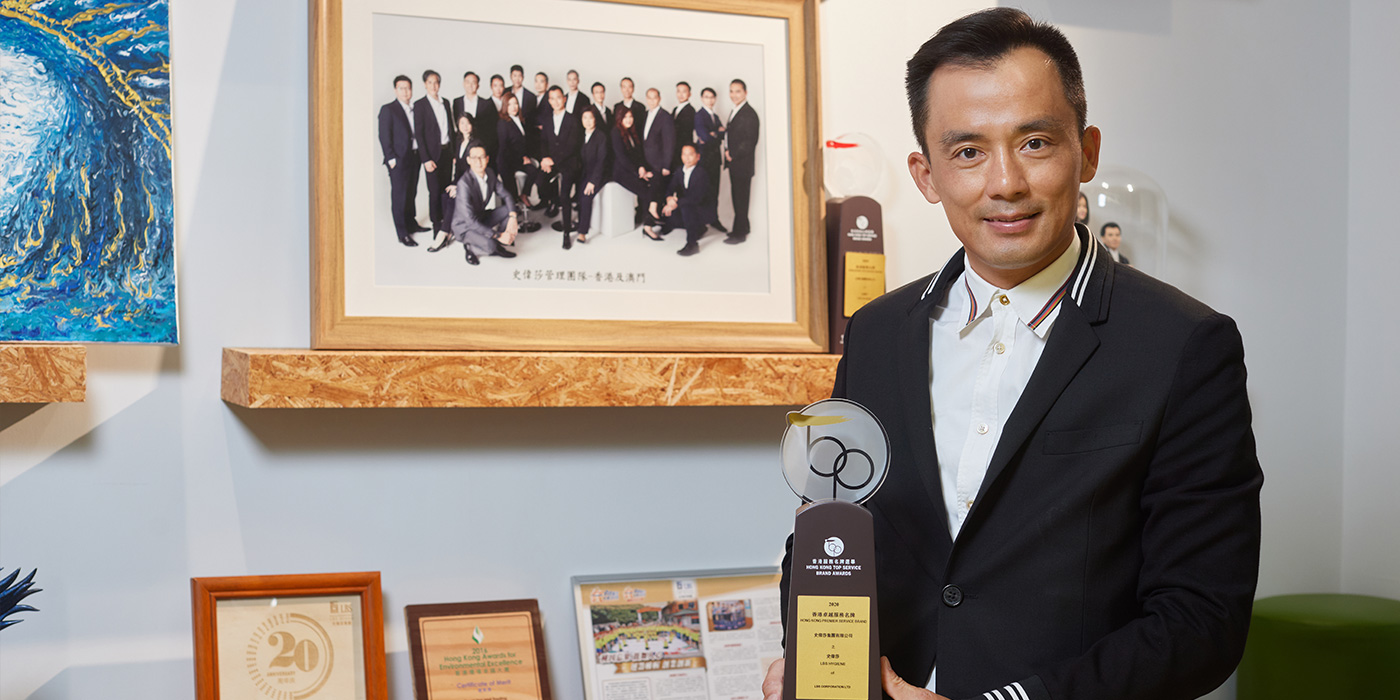 People-oriented leadership
Business is ultimately about people. "The seven years of door-to-door visits made me realise the importance of being caring and understanding. To win others' trust, we have to first demonstrate a positive attitude with good intentions," he says.
That also means working hard to retain talented people. "I value my colleagues a lot and prioritise their needs. I believe that a positive mentality is more crucial than one's skillset and abilities. I hope to see my colleagues feel proud of themselves not just from the salary they receive, but also from the sense of responsibility and achievement."
The pandemic has proved Franco's philosophy a success. Some LBS Group staff continued to serve clients tirelessly even though their family members were concerned about the risks they might be exposed to. "I don't see our duties as onerous. When people start to be more concerned about hygiene, it is our responsibility to make everyone feel safe and at ease," they said.
Tough times often bring out the best in people. While workers from many other companies got their pay cut during the pandemic, Franco promised his colleagues that this would not happen to them. "Colleagues feel respected and valued when I give them job security. I am confident that we can tide over this difficult time and grow stronger together. This is how we create a mutually supportive environment," he says.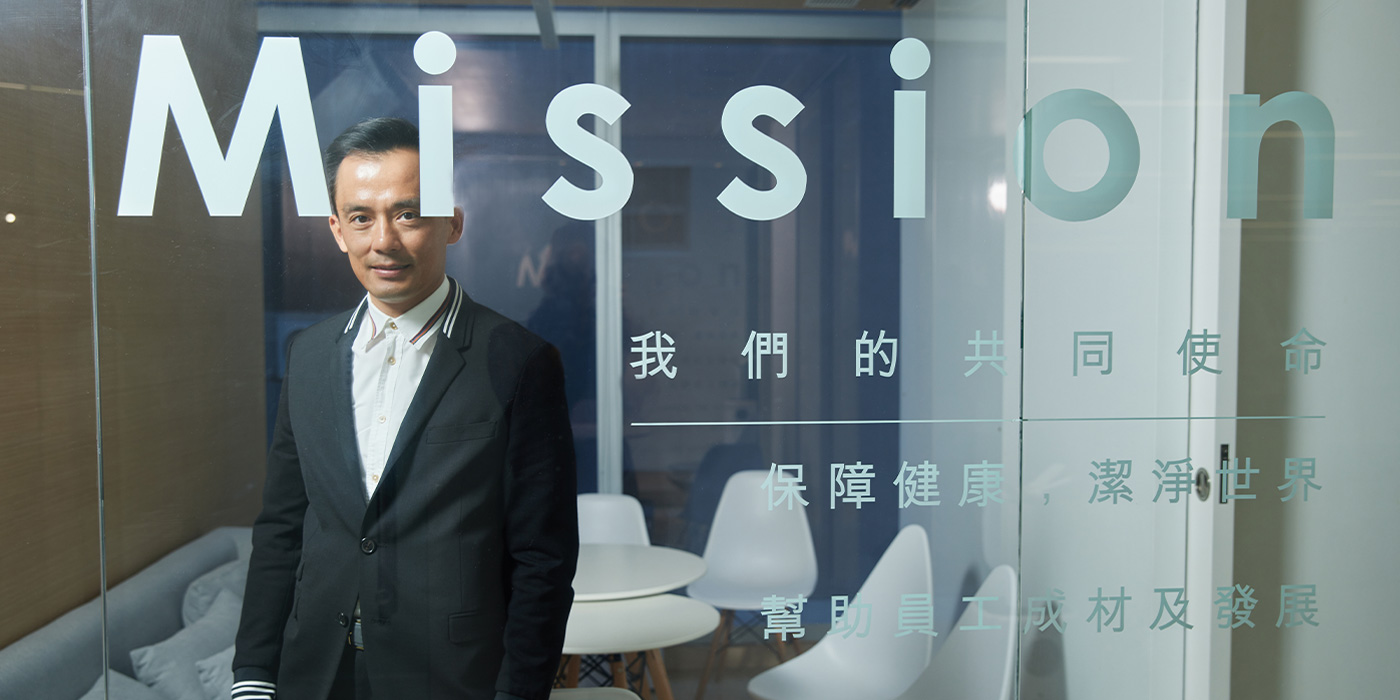 LBS's philosophy
Franco often emphasises the philosophy behind LBS.
"We abide by the principles of '5 Rs' – Respect, Recognition, Reward, Re-training and the Road Ahead," he says.
LBS promotes a culture of respect and reward, regardless of staff members' seniority. Opportunities for promotion to management level are given to front-line staff who are willing to learn. "We have a comprehensive reward system to motivate colleagues who perform well, such as rewarding them with medals, silk banners and, of course, salary increases. I will give the rewards in person as a surprise to my colleagues. I believe they are crucial elements to ensure that my colleagues deliver quality services," he says.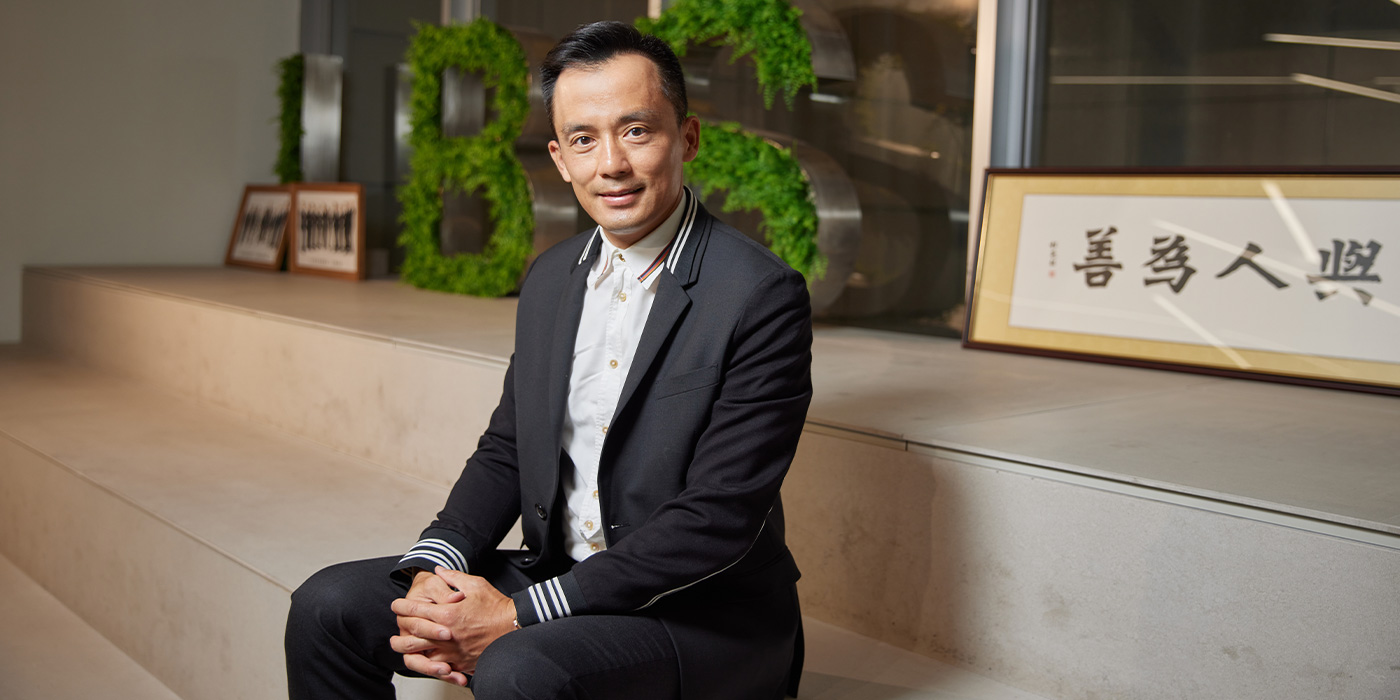 Plant seeds not just for the fruit
Franco had no intention of continuing his studies after he left university but has a keen interest in reading, devouring nearly 50 books a year to keep abreast of the latest business trends. "I was born to be an entrepreneur," he says. "My career is what I love to do. As a CUHK graduate, I appreciate what the University has taught me. It is the practical knowledge and moral values that shape me into who I am today. If you wish to run a successful business, remember to plant seeds without caring too much if they will bear fruit. Make your best endeavours. Someday, all your efforts will pay off."
By Gillian Cheng
Photos by Keith Sin