Happy Harvesters──CUHK Architecture students' date with the veggies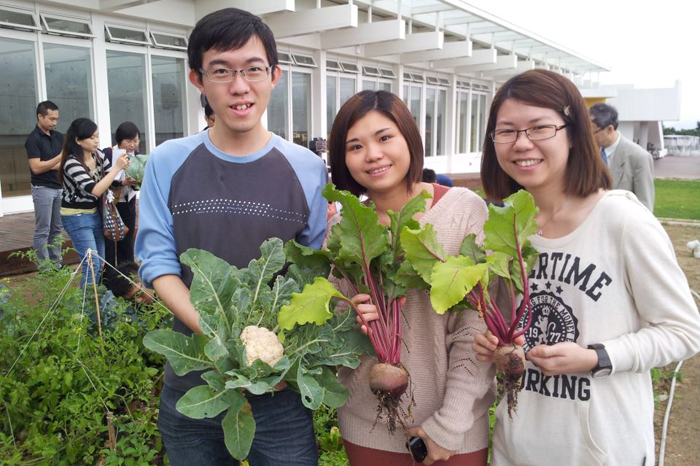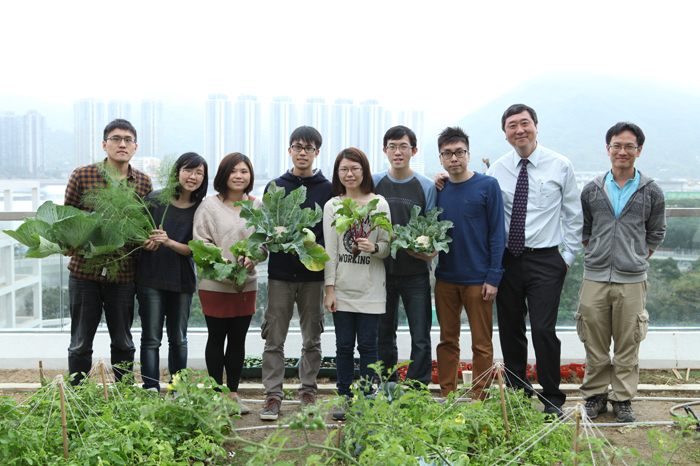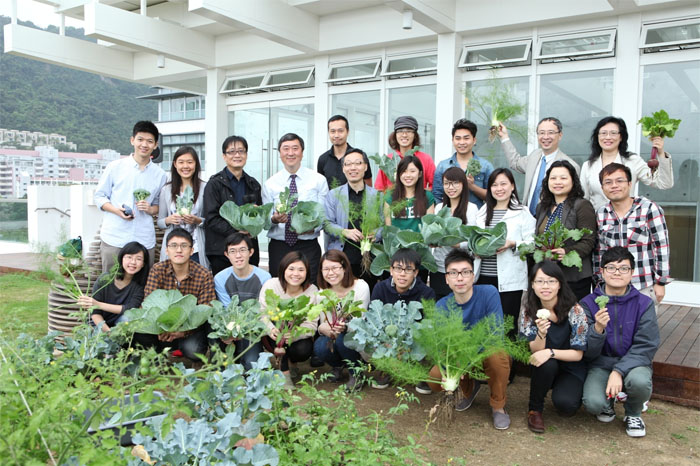 March 2013
On 25 March, the School of Architecture of CUHK and the Permaculture Institute (Hong Kong) held a ceremony on the rooftop garden of An Integrated Teaching Building (AIT Building) to celebrate the harvesting of the first crop from a co-organized workshop. Professor Joseph Sung, Vice-Chancellor of CUHK, officiated at the event and got a taste of the fresh vegetables grown by the students and prepared on the spot. He encouraged CUHK members to act green and live green.
Since mid-January this year, the School of Architecture has been holding a biweekly workshop on sustainable farming on the rooftop of the AIT Building. Participants include students and teachers from the School who learn about growing their own healthy and safe food and to follow Nature's way by turning food waste into organic fertilizers.
A green rooftop is one of the most common sights in environmentally friendly buildings nowadays. Before construction work started for the AIT Building which is home to the School of Architecture, provisions had been made for farming activities on its rooftop. So the garden bed is deep enough for growing a variety of plants. This rather exceptional feature in a university facility has made possible an exceptional experience for students and staff to try their hand on farming, setting a benchmark for sustainability design concept and the education sector.