The University's Third Mission: Knowledge Transfer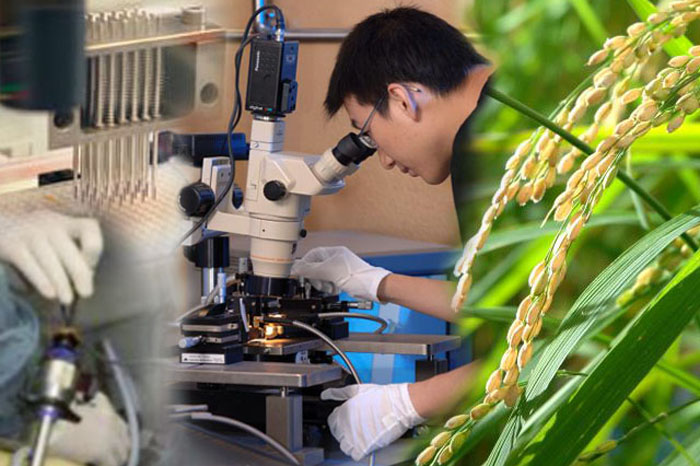 November 2011
While it is widely recognized that teaching and research are the two missions of a university through which knowledge is preserved, created, applied and disseminated, knowledge transfer is defined as its third mission. Since its inception, the Chinese University has been a pioneer in the promotion of knowledge transfer. By applying the knowledge created through humanities, social sciences and scientific research to society, CUHK is committed to fulfilling its missions on knowledge transfer, as well as teaching and research.
Knowledge transfer refers to the transfer and application of knowledge to the community. It encompasses various aspects. While technology transfer is included, scholarly output from the arts, humanities and social sciences make equally important contributions, specifically to the transmission of humanistic cultural values and improvement in the quality of life, and as such should also be shared with the public.
Prof. Henry N.C. Wong, CUHK Pro-Vice-Chancellor, said, 'As a research-based comprehensive university and having advantages in multidisciplinary studies, CUHK has been playing a prominent role in both technology and non-technology knowledge transfer.' The University will strive to enhance its knowledge transfer activities to benefit all aspects of society such as promoting Kunqu and Cantonese opera education and the Fall Prevention Programme, supporting the industry and education sector, improving urban planning, and developing renewable energy. Details of the University's knowledge transfer activities can be found in the CUHK Bulletin.