The Stature of a Statistician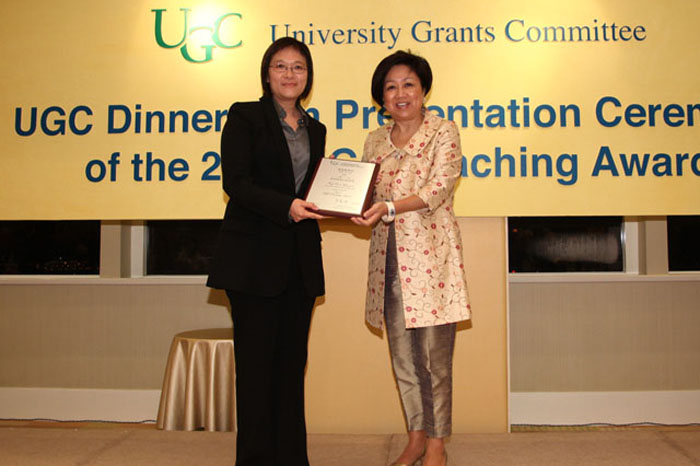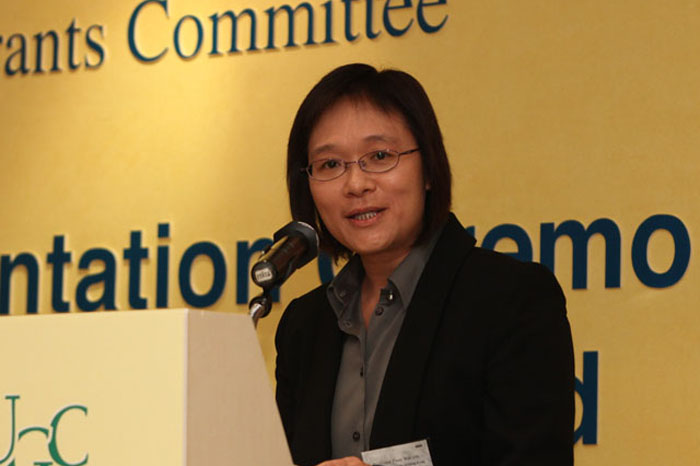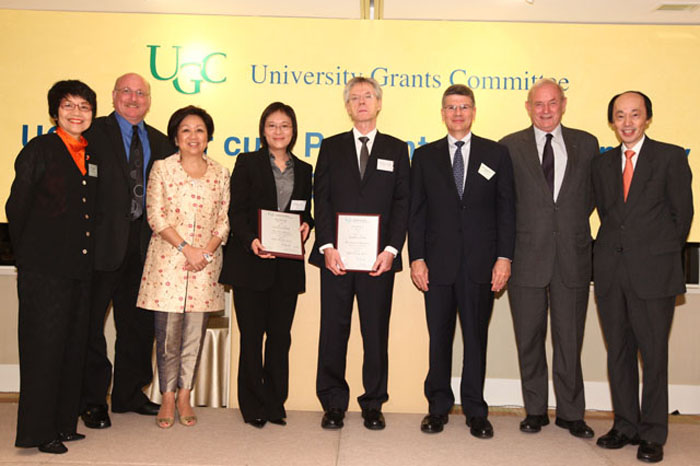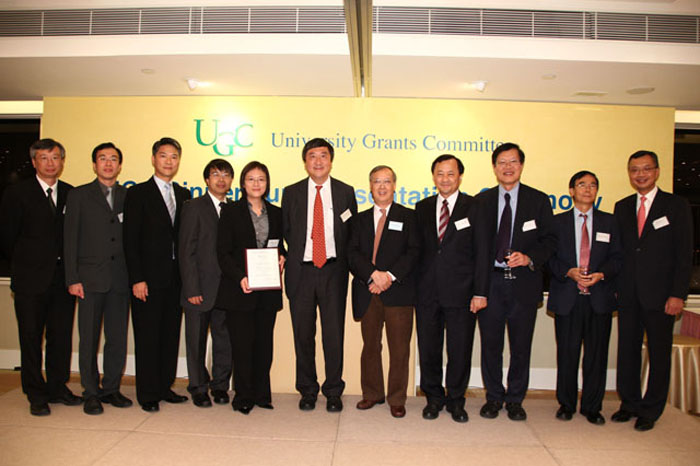 September 2011
When Poon Wai-yin joined CUHK in 1987 as a lecturer in the Department of Statistics, she knew it is no small task to get the theory of large numbers and concepts in the statistical science across to young minds. With dedication and ingenuity she has taken on that task with flying colours and received many recognitions throughout the years. She is the recipient of the Faculty of Science Exemplary Teaching Award (1999–2000 and 2002–03) and the Best Teaching Award of the Asia Pacific Institute of Business, CUHK (2005–06 and 2008–09). On 8 September, she was crowned with a sector-wide recognition. Prof. Poon Wai-yin, Associate Dean (Education) of the Faculty of Science and Professor in the Department of Statistics, CUHK, was conferred the inaugural UGC Award for Teaching Excellence by the University Grants Committee (UGC) of the Hong Kong Special Administrative Region.
In the UGC citation for Professor Poon, she is hailed as "a fully committed and selfless academic in advancing learning and teaching in higher education.…Her own development as an educator has greatly contributed to her adopting learner-centred approaches in her work, as well as the spreading of such practices.…As a driver for change, her leadership has been most impressive."
Prof. Joseph Sung, Vice-Chancellor of CUHK, said that "this important award being presented to Professor Poon is another significant step towards the affirmation of the quality of teaching and learning at the Chinese University. Her selfless and whole-hearted commitment, and her intense passion for teaching, will certainly set an admirable example for other teachers."
Professor Poon feels deeply honoured to have received this award: "I am proud of being a professor at CUHK. Its commitment to continually enhancing the quality of education provides a platform for teachers to excel in many dimensions. We design ambitious and challenging curricula to stimulate students, but not at the expense of students of lesser capability. We embrace the concept of whole-person development, and use our classrooms to cultivate not only expertise but also generic skills and positive attitudes and values, and we feel obliged to extend our influence to the secondary-school sector."
Professor Poon adopts a student-centred approach and tailors teaching strategy to the nature of the class and attends to diverse learning needs and styles. She uses various interactive techniques to arouse students' learning interest, and even involves students in formulating assessment criteria to instil a sense of ownership. Much loved by her students, Professor Poon sees it as her task to engage and motivate every student, helping him/her to build confidence and capability. She does not merely teach the courses and the material to which she has been assigned, but tries to examine what is it that students really need—to the extent of taking an MBA in her 'leisure time' in order to better understand the needs of business students for statistics.