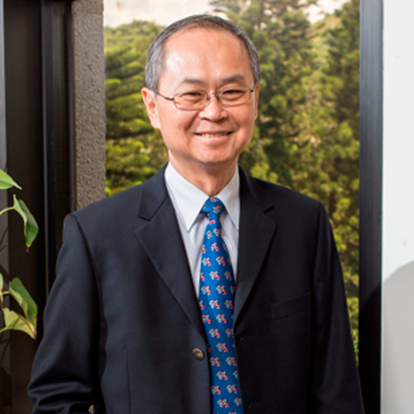 Professor Fok Tai-fai, SBS, JP
Pro-Vice-Chancellor / Vice-President
Choh-Ming Li Professor of Paediatrics
MB BS (HK); MD (CUHK); DCH (Lond); FRCP (Edin); FRCP (Lond); FRCPCH (UK); FHKCPaed; FHKAM (Paediatrics)
Biography
Professor Fok Tai-fai is Pro-Vice-Chancellor of CUHK and Choh-Ming Li Professor of Paediatrics. Professor Fok graduated in Medicine from The University of Hong Kong (HKU) and received his MD in CUHK. A paediatrician by training, he served in HKU and Queen Mary Hospital as a Lecturer in Paediatrics, and spent a number of years working in the Neonatal Units at the John Radcliffe Hospital in the University of Oxford, UK and the McMaster University Medical Centre, Canada. He joined CUHK in 1984 and was formerly Dean of the Faculty of Medicine and Chairman of the Department of Paediatrics. He had also served as the Honorary Chief of Service (Paediatrics) at the Prince of Wales Hospital. He was appointed Pro-Vice-Chancellor of the University in 2013.
Professor Fok's research interest is in newborn care, especially the prevention and management of respiratory conditions, newborn infection, newborn growth, and medical education. He has published extensively in international journals, and also serves on the editorial boards of international and national medical journals. He is a Fellow of the Royal College of Physicians of Edinburgh, Royal College of Physicians of London, Royal College of Paediatrics and Child Health, Hong Kong Academy of Medicine (Paediatrics) and Hong Kong College of Paediatricians. He has also been elected as an Honorary Life Member of the Hong Kong Paediatric Society.
Professor Fok has extensive experience in committee and advisory board services for professional, government and non-government organizations. He is Honorary Consultant in Paediatrics of the Hong Kong Hospital Authority (New Territories East Cluster), Chairman of the deemed Preliminary Investigation Committee of the Medical Council of Hong Kong, and a member of the Hospital Governing Committee of the Hong Kong Children's Hospital.
Professor Fok has received many honours and awards throughout his career, including the Outstanding Asian Paediatrician Award (2003), the Vice-Chancellor's Exemplary Teaching Award of CUHK (2002), the Master Teaching Award of the Faculty of Medicine (2003), and the Outstanding Teacher Award of the Faculty of Medicine five times. He was awarded the honours of Justice of the Peace and Silver Bauhinia Star by the HKSAR Government for his distinguished contribution to the public healthcare sector.