Ka-fai TO(杜家輝)
MB ChB (CUHK), FRCPA, FHKCPath, FHKAM(Path)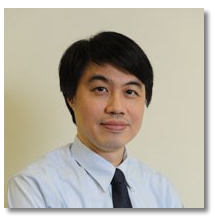 Dr. To is a practicing histopathologist and currently is the Chairman of Anatomical & Cellular Pathology (ACP) Department, CUHK, and Honorary Consultant, Director of Molecular Diagnostic Unit, ACP, Prince of Wales Hospital (PWH), HKSAR. He is also the Associate Director of State Key Laboratory of Translational Oncology (CUHK), Director of the Pathology Teaching Laboratory, CUHK, Director of Core Utilities for Cancer Genomics and Pathobiology, and co-Chair of CU-Med Biobank, CUHK. Dr. To is a supervisor for Ph.D. students and post-doctoral fellows.
Dr. To's research interests include common Asian Cancers and in particular Nasopharyngeal cancer, Lung cancer, and Gastrointestinal cancers. As a practicing pathologist, his service interest also involves Molecular Diagnostic. He also participates in clinical trials and is serviced as a consultant or advisor for clinical trials and therapeutic advisor meetings. He contributes to more than 500 publications.
Selected Publications
Tang PC, Chung JY, Xue VW, Xiao J, Meng XM, Huang XR, Zhou S, Chan AS, Tsang AC, Cheng AS, Lee TL, Leung KT, Lam EW, To KF, Tang PM, Lan HY. Smad3 Promotes Cancer-Associated Fibroblasts Generation via Macrophage-Myofibroblast Transition. Adv Sci. 2022 Jan;9.

Chen B, Chan WN, Mui CW, Liu X, Zhang J, Wang Y, Cheung AHK, Chan AKY, Chan RCK, Leung KT, Dong Y, Pan Y, Ke H, Liang L, Zhou Z, Wong CC, Wu WKK, Cheng ASL, Yu J, Lo KW, To KF, Kang W. STK3 promotes gastric carcinogenesis by activating Ras-MAPK mediated cell cycle progression and serves as an independent prognostic biomarker. Mol Cancer. 2021 Nov 12;20(1):147

Wu F, Xu L, Tu Y, Cheung OK, Szeto LL, Mok MT, Yang W, Kang W, Cao Q, Lai PB, Chan SL, Tan P, Sung JJ, Yip KY, Cheng AS, To KF. Sirtuin 7 super-enhancer drives epigenomic reprogramming in hepatocarcinogenesis. Cancer Lett. 2022 Jan 28;525:115-130.

Bruce JP, To KF, Lui VWY, Chung GTY, Chan YY, Tsang CM, Yip KY, Ma BBY, Woo JKS, Hui EP, Mak MKF, Lee SD, Chow C, Velapasamy S, Or YYY, Siu PK, El Ghamrasni S, Prokopec S, Wu M, Kwan JSH, Liu Y, Chan JYK, van Hasselt CA, Young LS, Dawson CW, Paterson IC, Yap LF, Tsao SW, Liu FF, Chan ATC, Pugh TJ, Lo KW. Whole-genome profiling of nasopharyngeal carcinoma reveals viral-host co-operation in inflammatory NF-κB activation and immune escape. Nat Commun. 2021 Jul 7;12(1):4193.

Yang W, Feng Y, Zhou J, Cheung OK, Cao J, Wang J, Tang W, Tu Y, Xu L, Wu F, Tan Z, Sun H, Tian Y, Wong J, Lai PB, Chan SL, Chan AW, Tan PB, Chen Z, Sung JJ, Yip KY, To KF, Cheng AS. A selective HDAC8 inhibitor potentiates antitumor immunity and efficacy of immune checkpoint blockade in hepatocellular carcinoma. Sci Transl Med. 2021 Apr 7.

Kang W, Zhang J, Huang T, Zhou Y, Wong CC, Chan RCK, Dong Y, Wu F, Zhang B, Wu WKK, Chan MWY, Cheng ASL, Yu J, Wong N, Lo KW, To KF. NOTCH3, a crucial target of miR-491-5p/miR-875-5p, promotes gastric carcinogenesis by upregulating PHLDB2 expression and activating Akt pathway. Oncogene. 2021 Mar;40(9):1578-1594.

Chau SL, Tong JH, Chow C, Kwan JS, Lung RW, Chung LY, Tin EK, Wong SS, Cheung AH, Lau RW, Ng CS, Mok TS, Lo KW, To KF. Distinct Molecular Landscape of Epstein-Barr Virus Associated Pulmonary Lymphoepithelioma-Like Carcinoma Revealed by Genomic Sequencing. Cancers. 2020 Jul 27;12(8):2065.

Chan AW, Pan Y, Tong JH, Lung RW, Kwan JS, Chow C, Tin EK, Chung LY, Li H, Wong SS, Chau SL, Chan YY, Mak TW, Ng SS, To KF. Receptor tyrosine kinase fusions act as a significant alternative driver of the serrated pathway in colorectal cancer development. J Pathol. 2020 May;251(1):74-86.

Chan AW, Chau SL, Tong JH, Chow C, Kwan JSH, Chung LY, Lung RW, Tong CY, Tin EK, Law PP, Law WT, Ng CSH, Wan IYP, Mok TSK, To KF. The Landscape of Actionable Molecular Alterations in Immunomarker-Defined Large-Cell Carcinoma of the Lung. J Thorac Oncol. 2019 Jul;14(7):1213-1222.

Xiong L, Wu F, Wu Q, Xu L, Cheung OK, Kang W, Mok MT, Szeto LLM, Lun CY, Lung RW, Zhang J, Yu KH, Lee SD, Huang G, Wang CM, Liu J, Yu Z, Yu DY, Chou JL, Huang WH, Feng B, Cheung YS, Lai PB, Tan P, Wong N, Chan MW, Huang TH, Yip KY, Cheng AS, To KF. Aberrant enhancer hypomethylation contributes to hepatic carcinogenesis through global transcriptional reprogramming. Nat Commun. 2019 Jan 18;10(1):335.

Pan Y, Tong JHM, Lung RWM, Kang W, Kwan JSH, Chak WP, Tin KY, Chung LY, Wu F, Ng SSM, Mak TWC, Yu J, Lo KW, Chan AWH, To KF. RASAL2 promotes tumor progression through LATS2/YAP1 axis of hippo signaling pathway in colorectal cancer. Mol Cancer. 2018 Jul 23;17(1):102.

Lee YY, Mok MT, Kang W, Yang W, Tang W, Wu F, Xu L, Yan M, Yu Z, Lee SD, Tong JHM, Cheung YS, Lai PBS, Yu DY, Wang Q, Wong GLH, Chan AM, Yip KY, To KF, Cheng ASL. Loss of tumor suppressor IGFBP4 drives epigenetic reprogramming in hepatic carcinogenesis. Nucleic Acids Res. 2018 Sep 28;46(17):8832-8847.

Chan AWH, Tong JHM, Kwan JSH, Chow C, Chung LY, Chau SL, Lung RWM, Ng CSH, Wan IYP, Mok TSK, To KF. Assessment of programmed cell death ligand-1 expression by 4 diagnostic assays and its clinicopathological correlation in a large cohort of surgical resected non-small cell lung carcinoma. Mod Pathol. 2018 Sep;31(9):1381-1390.

ang PM, Zhou S, Meng XM, Wang QM, Li CJ, Lian GY, Huang XR, Tang YJ, Guan XY, Yan BP, To KF, Lan HY. Smad3 promotes cancer progression by inhibiting E4BP4-mediated NK cell development. Nat Commun. 2017 Mar 6;8:14677.

Li YY, Chung GT, Lui VW, To KF, Ma BB, Chow C, Woo JK, Yip KY, Seo J, Hui EP, Mak MK, Rusan M, Chau NG, Or YY, Law MH, Law PP, Liu ZW, Ngan HL, Hau PM, Verhoeft KR, Poon PH, Yoo SK, Shin JY, Lee SD, Lun SW, Jia L, Chan AW, Chan JY, Lai PB, Fung CY, Hung ST, Wang L, Chang AM, Chiosea SI, Hedberg ML, Tsao SW, van Hasselt AC, Chan AT, Grandis JR, Hammerman PS, Lo KW. Exome and genome sequencing of nasopharynx cancer identifies NF-κB pathway activating mutations. Nat Commun. 2017 Jan 18;8:14121.

Tong JH, Yeung SF, Chan AW, Chung LY, Chau SL, Lung RW, Tong CY, Chow C, Tin EK, Yu YH, Li H, Pan Y, Chak WP, Ng CS, Mok TS, To KF. MET Amplification and Exon 14 Splice Site Mutation Define Unique Molecular Subgroups of Non-Small Cell Lung Carcinoma with Poor Prognosis. Clin Cancer Res. 2016 Jun 15;22(12):3048-56.

Huang T, Kang W, Zhang B, Wu F, Dong Y, Tong JH, Yang W, Zhou Y, Zhang L, Cheng AS, Yu J, To KF. miR-508-3p concordantly silences NFKB1 and RELA to inactivate canonical NF-κB signaling in gastric carcinogenesis. Mol Cancer. 2016 Jan 22;15:9.

Chan AW, Chan SL, Wong GL, Wong VW, Chong CC, Lai PB, Chan HL, To KF. Prognostic Nutritional Index (PNI) Predicts Tumor Recurrence of Very Early/Early Stage Hepatocellular Carcinoma After Surgical Resection. Ann Surg Oncol. 2015 Dec;22(13):4138-48.

Kang W, Tong JH, Lung RW, Dong Y, Zhao J, Liang Q, Zhang L, Pan Y, Yang W, Pang JC, Cheng AS, Yu J, To KF. Targeting of YAP1 by microRNA-15a and microRNA-16-1 exerts tumor suppressor function in gastric adenocarcinoma. Mol Cancer. 2015 Feb 22;14(1):52.