Gary M.K. TSE(謝文杰)
MBBS, FRCPC, FCAP, DAB(AP), FRCPath, MIAC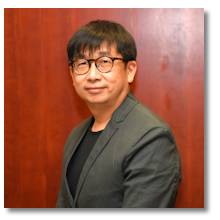 Prof. Tse is the Chairman and Professor in the Department of Anatomical and Cellular Pathology. He is also the Honorary Chief of Service of the Departments of Pathology of Alice Ho Miu Ling Nethersole Hospital and North District Hospital. A pathologist by training, he has active interests in breast histologic, cytologic and molecular pathology. His research focuses on the evaluation of prognostic factors in breast cancers, molecular classification of breast disease, understanding molecular basis in morphological features and their application for clinical decision in routine management. For classification of breast diseases, he is particularly interested in the diagnosis of fibroepithelial lesions and papillary lesions in the breast. Prof Tse is widely engaged in local and overseas professional bodies, including ICCR dataset in breast pathology, the TCGA breast group external pathology committee, and WHO breast tumor classification. He is active in organizing educational activities and is the current president of the International Academy of Pathology, Hong Kong division; Vice President for Asia for the International Academy of Pathology; and on the Board of Directors of the International Academy of Cytology. He also serves as editors and editorial board members of various journals, including Histopathology, EBioMedicine, Modern Pathology, Cancer Cytopathology and advisors for various funding agencies and NGOs.

Expertise
Breast Pathology
Research Interests
Molecular basis of morphological features in breast cancers
Diagnostic and prognostic markers in breast cancers
Pathogenesis and diagnosis of breast lesions (fibroepithelial lesions, papillary lesions)
Cytopathology of breast diseases
HA Positions
Honorary Chief of Service, Department of Pathology, Alice Ho Miu Ling Nethersole Hospital
Honorary Chief of Service, Department of Pathology, North District Hospital
Honorary Consultant, New Territories East Cluster

Publications
Li Y, Tsang JY, Tam F, Loong T, Tse GM. Comprehensive characterization of HER2-low breast cancers: implications in prognosis and treatment. EBioMedicine.2023 May;91:104571.

Ellis IO, Rakha EA, Tse GM, Tan PH. An international unified approach to reporting and grading invasive breast cancer. An overview of the International Collaboration on Cancer Reporting (ICCR) initiative. Histopathology. 2023 Jan;82(1):189-197

Tsang JY, Shao Y, Poon IK, Ni YB, Kwan JS, Chow C, Shea KH, Tse GM. Analysis of recurrent molecular alterations in phyllodes tumour of breast: insights into prognosis and pathogenesis. Pathology. 2022 Oct;54(6):678-685.

Ni Y, Tsang JY, Shao Y, Poon IK, Tam F, Shea KH, Tse GM. Combining Analysis of Tumor-infiltrating Lymphocytes (TIL) and PD-L1 Refined the Prognostication of Breast Cancer Subtypes. Oncologist. 2022 Apr 5;27(4):e313-e327.

Thennavan A, Beca F, Xia Y, Recio SG, Allison K, Collins LC, Tse GM, Chen YY, Schnitt SJ, Hoadley KA, Beck A, Perou CM. Molecular analysis of TCGA breast cancer histologic types. Cell Genom. 2021 Dec 8;1(3):100067.

Poon IK, Tsang JY, Li J, Chan SK, Shea KH, Tse GM. The significance of highlighting the oestrogen receptor low category in breast cancer. Br J Cancer. 2020 Oct;123(8):1223-1227.

Lai BS, Tsang JY, Poon IK, Shao Y, Chan SK, Tam FK, Cheung SY, Shea KH, Tse GM. The Clinical Significance of Neuroendocrine Features in Invasive Breast Carcinomas. Oncologist. 2020 Sep;25(9):e1318-e1329.

Tsang JY, Ho CS, Ni YB, Shao Y, Poon IK, Chan SK, Cheung SY, Shea KH, Marabi M, Tse GM. Co-expression of HLA-I loci improved prognostication in HER2+ breast cancers. Cancer Immunol Immunother. 2020 May;69(5):799-811.

Liu X, Tsang JYS, Hlaing T, Hu J, Ni YB, Chan SK, Cheung SY, Tse GM. Distinct Tertiary Lymphoid Structure Associations and Their Prognostic Relevance in HER2 Positive and Negative Breast Cancers. Oncologist. 2017 Nov;22(11):1316-1324.

Heng YJ, Lester SC, Tse GM, Factor RE, Allison KH, Collins LC, Chen YY, Jensen KC, Johnson NB, Jeong JC, Punjabi R, Shin SJ, Singh K, Krings G, Eberhard DA, Tan PH, Korski K, Waldman FM, Gutman DA, Sanders M, Reis-Filho JS, Flanagan SR, Gendoo DM, Chen GM, Haibe-Kains B, Ciriello G, Hoadley KA, Perou CM, Beck AH. The molecular basis of breast cancer pathological phenotypes. J Pathol. 2017 Feb;241(3):375-391.