Gary M.K. TSE(謝文杰)
MBBS, FRCPC, FCAP, DAB(AP), FRCPath, MIAC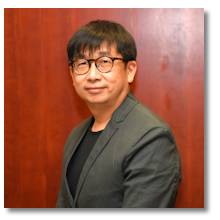 Prof. Tse is a histopathologist with active interests in breast pathology. His research has focused on the evaluation of various prognostic factors in breast cancers, molecular classification of breast disease, understanding molecular basis in morphological features and their application for clinical decision support in routine clinical management. He has examined a wide range of potential prognostic factors and exploring novel prognostic models based on phenotypic and molecular features in breast cancers. For classification of breast diseases, he is particularly interested in the diagnosis of fibroepithelial lesions and papillary lesions in the breast. He has identified a number of markers that could be applied in the routine diagnosis for these lesions.

He also served as editors and in the editorial board of various renowned journals, such as Histopathology, EBioMedicine, Modern Pathology, Acta Cytologica, Cancer Cytopathology, Seminars in Diagnostic Pathology, and Pathology, and as referees and advisors for various funding agencies and NGOs.

Expertise
Breast Pathology
Research Interests
Molecular basis of morphological features in breast cancers
Diagnostic and prognostic markers in breast cancers
Pathogenesis and diagnosis of breast lesions (fibroepithelial lesions, papillary lesions)
Cytopathology of breast diseases
Publications
Lai BS, Tsang JY, Poon IK, Shao Y, Chan SK, Tam FK, Cheung SY, Shea KH, Tse GM. The Clinical Significance of Neuroendocrine Features in Invasive Breast Carcinomas. Oncologist. 2020 May 30;25(9):e1318-29.
Tsang JY, Ho CS, Ni YB, Shao Y, Poon IK, Chan SK, Cheung SY, Shea KH, Marabi M, Tse GM. Co-expression of HLA-I loci improved prognostication in HER2+ breast cancers. Cancer Immunol Immunother. 2020 May;69(5):799-811
Li J, Tsang JY, Chen C, Chan SK, Cheung SY, Wu C, Kwong A, Hu J, Hu H, Zhou D, Tse GM. Predicting Outcome in Mammary Phyllodes Tumors: Relevance of Clinicopathological Features. Ann Surg Oncol. 2019 Sep;26(9):2747-2758.
Tsang JYS, Lee MA, Chan TH, Li J, Ni YB, Shao Y, Chan SK, Cheungc SY, Lau KF, Tse GMK. Proteolytic cleavage of amyloid precursor protein by ADAM10 mediates proliferation and migration in breast cancer. e BioMedicine. 2018 Dec;38:89-99.
Liu X, Tsang JYS, Hlaing T, Hu J, Ni YB, Chan SK, Cheung SY, Tse GM. Distinct Tertiary Lymphoid Structure Associations and Their Prognostic Relevance in HER2 Positive and Negative Breast Cancers. Oncologist. 2017 Nov;22(11):1316-1324.
Heng YJ, Lester SC, Tse GM, Factor RE, Allison KH, Collins LC, Chen YY, Jensen KC, Johnson NB, Jeong JC, Punjabi R, Shin SJ, Singh K, Krings G, Eberhard DA, Tan PH, Korski K, Waldman FM, Gutman DA, Sanders M, Reis-Filho JS, Flanagan SR, Gendoo DM, Chen GM, Haibe-Kains B, Ciriello G, Hoadley KA, Perou CM, Beck AH. The molecular basis of breast cancer pathological phenotypes. J Pathol. 2017 Feb;241(3):375-391.
Ciriello G, Gatza ML, Beck AH, Wilkerson MD, Rhie SK, Pastore A, Zhang H, McLellan M, Yau C, Kandoth C, Bowlby R, Shen H, Hayat S, Fieldhouse R, Lester SC, Tse GM, Factor RE, Collins LC, Allison KH, Chen YY, Jensen K, Johnson NB, Oesterreich S, Mills GB, Cherniack AD, Robertson G, Benz C, Sander C, Laird PW, Hoadley KA, King TA; TCGA Research Network, Perou CM. Comprehensive Molecular Portraits of Invasive Lobular Breast Cancer. Cell. 2015 Oct 8;163(2):506-19.
Rakha EA, Tan PH, Varga Z, Tse GM, Shaaban AM, Climent F, van Deurzen CH, Purnell D, Dodwell D, Chan T, Ellis IO. Prognostic factors in metaplastic carcinoma of the breast: a multi-institutional study. Br J Cancer. 2015 Jan 20;112(2):283-9.
Ni YB, Tsang JY, Chan SK, Tse GM. A novel morphologic-molecular recurrence predictive model refines traditional prognostic tools for invasive breast carcinoma. Ann Surg Oncol. 2014 Sep;21(9):2928-33.
Mujtaba SS, Ni YB, Tsang JY, Chan SK, Yamaguchi R, Tanaka M, Tan PH, Tse GM. Fibrotic focus in breast carcinomas: relationship with prognostic parameters and biomarkers. Ann Surg Oncol. 2013 Sep;20(9):2842-9.