Our Group Highlights/ News
Achievement: Congratulations to Professor Michael KWONG: Funded by 2023/24 NSFC/RGC Joint Research Scheme!
Nov 2023: The NSFC/RGC JRS supports research proposals jointly submitted by mainland and Hong Kong researchers. The JRS aims to promote collaboration between researchers and research teams in Hong Kong and the mainland by complementing the existing strengths of b oth sides. Prof. KWONG and Prof. XU from Hangzhou Normal University are funded by NSFC/RGC Joint Research Scheme with the project title "The Development of Palladium Catalyst Systems for Catalytic Construction of Quaternary Carbon/Silicon-Stereogenic Centers".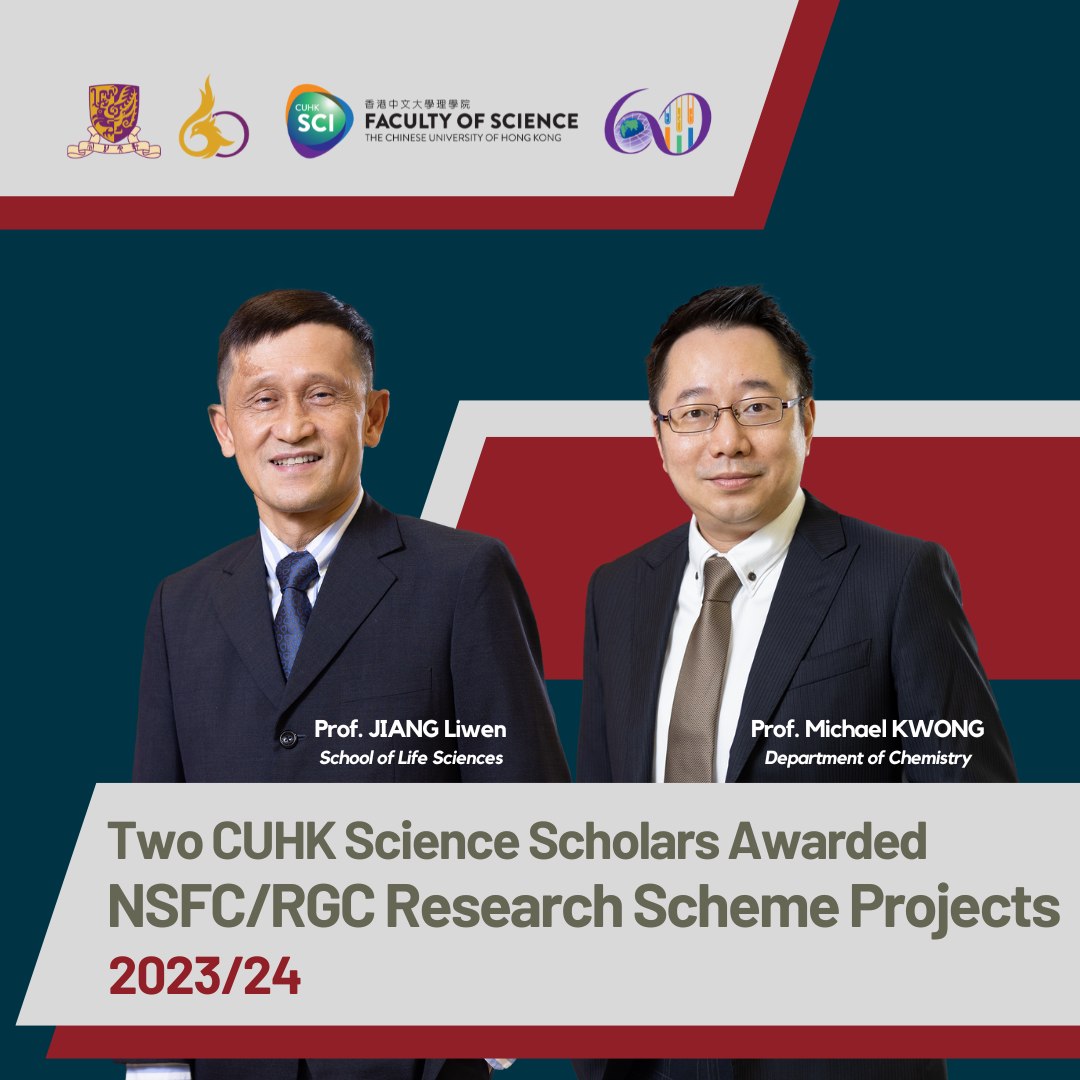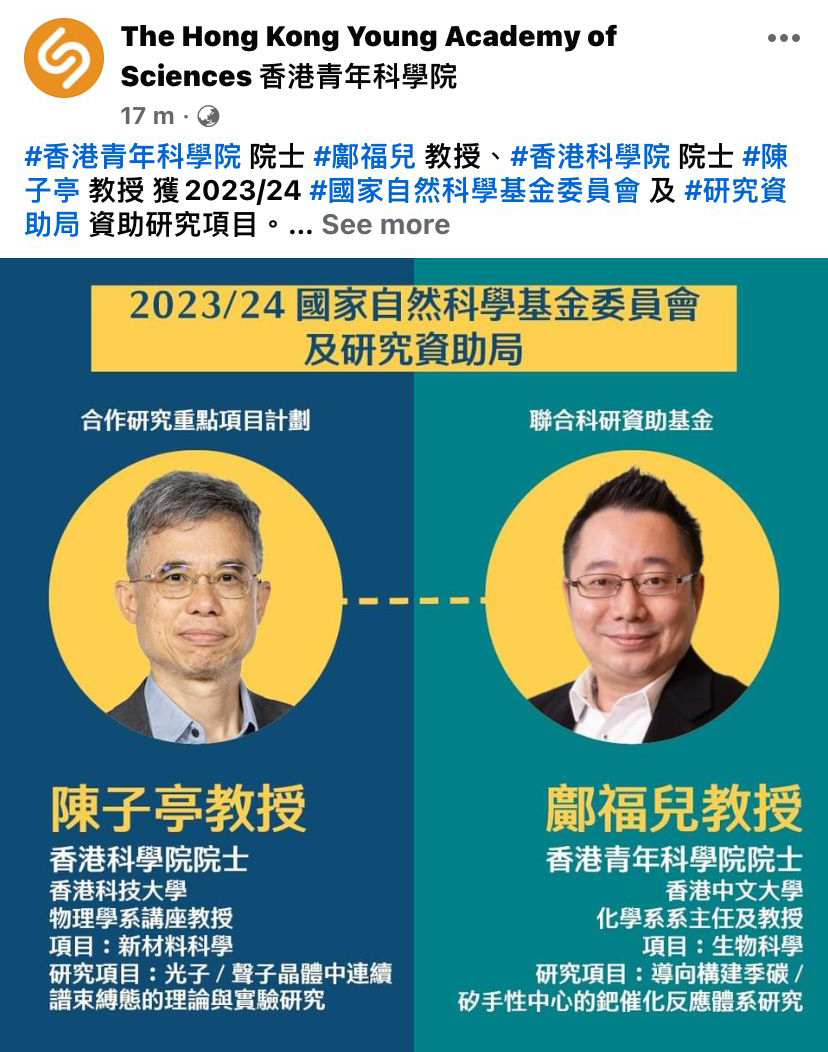 Again, congratulations to Prof. KWONG and Prof. XU. Read more about this funding: CUHK Press Releases.
---
---
Event: Welcome our new PhD students
Aug-Oct 2023: Welcome our new members: Jenny (CUHK), Xiurong (Imperial College); Xiaotong (HKU) and Xiaozhou (SUSTech)!!
---
---
Event: Congratulations to Yange & Wyman for their PhD Graduation
Jul & Aug 2023: Congratulations to Yange and Wyman for their PhD graduation!!!
---
---
Event: RSC Talk: Lectures on Modern Chemistry 2022
Sept 2022: Prof. Kwong will give an on-line lecture for senior secondary school students (S.4-S.6) on 28/10/2022 to broaden their knowledge in chemistry. It is hoped that this lecture will expose students to the frontier of chemical research as well as to the applications of chemistry in daily lives. The lecture topic is "Innovation Catalysis: 4 Nobel Prizes in Chemistry within 20 Years". Welcome to join it through the ZOOM. Read more about this lecture in CUHK, Department of Chemistry .
---
---
Read more about Highlights/News...