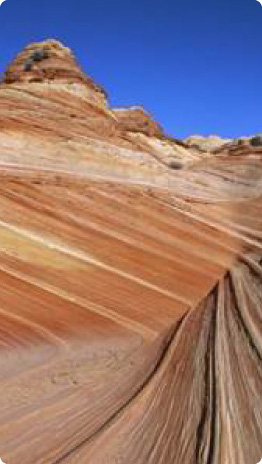 Home > Opportunities > Field Trip

ESSC3110 Geoscience Field Course in Taiyuan, Shanxi,23 June - 6 July 2019
---
長江三峽—神農架 地質地貌人文環境考察營 2018 (7月21日至8月3日)
---
ESSC4160 / EASC5160 Marine Geology and Geophysics in Zhoushan / Hangzhou, 12 - 23 July 2018
---
ESSC2120 Integrated Geoscience Field Study, 23 May – 1 June 2018
Jeremy WONG
Contrary to studying in a classroom, the integrated field trip is really a remarkable learning experience on meshing up multidisciplinary knowledge including geology, seismology and others taught in different courses. Throughout the field trip and visits to various institutes, I deeply understood the dynamics of Taiwan with its past tectonic evolution and present evolving structures and earthquake activities. Not only were we guided by experienced teachers from National Central University, but we also gained rewarding friendship with our classmates and teachers after the trip. I bet you will experience the same as I did if you take this course too.
Winky YEUNG
Fieldwork is a very important part of studying geology. It gives a unique dimension that no other ways of study can provide. No longer confined to my desk, the 11-day trip to Taiwan provided me an incomparable learning experience. Every rock and mountain we observed in the trip contains evidence of the events that formed them and the environments in which they were formed. I was amazed by the complex geological stories behind them. During the field trip, I felt like I was not only an earth science student learning geology but instead an archeology student studying ancient history.
---
ESSC3110 Geoscience Field Course in Beijing and Wutai Shan, 25 June - 8 July 2017
Anthony Samuel KONG
As a science student, I am very accustomed to sitting behind desks and spend hours dealing with theories and mathematical equations. In my learning process, I spent a lot of time learning from my predecessors' observations and derivations, but was rarely given the opportunity make real-life observations of my own. This field trip has granted me the opportunity to visualize the theories I've learnt in classrooms, as well as learn more about things that I was not familiar with before, namely mineralogy and petrology. I also learnt how to describe what I've seen in the field more coherently and effectively than before. This trip has been a very valuable learning experience.
Candy CHENG
The best way to learn geology is to study in field sites rather than from textbooks. This Wutaishan field trip was undoubtedly challenging, yet rewarding. The work pace was so fast that I even did not catch up in the first few days. In that time, it was grateful that our teachers and students of Peking University always taught me patiently. Thus, the learning progress was substantial, such as understand how to study the tectonic setting of a large area by making observation in different small areas. The knowledge learnt in the field is much more impressive those that are learnt from textbooks.
---
長江三峽—神農架 地質地貌人文環境考察營 2017 (7月8日至7月21日)
---
Pre-workshop field trip of "Accretion and Subduction of the Oceanic Lithosphere, from Ridge to Trench" to Bluff Head and Port Island, 5 February 2017
---
ESSC2110 Geoscience Field Study in Taiwan, 28 Dec 2016 - 3 Jan 2017
Ivan SHIU
It was really a memorable experience to go to Taiwan for field study. I have learnt more about the rock features, earthquake and plates movement. It really widened my horizons. I also get to know more students from different years. It will be a good news if there are field trips going to places apart from Taiwan, China and Hong Kong in the future.
---
ESSC4160 / EASC5160 Marine Geology and Geophysics in Zhoushan / Hangzhou,
8-19 August 2016
---
ESSC3110 Geoscience Field Course in Wutai Shan, 26 June - 8 July 2016
Kristy LO
The Wutaishan field course is an intensive training on structural geology, geochemistry, and petrology. The route was well-designed for us to observe a large variety of rocks and structures. We had outings every day during daytime, and discussion sessions afterwards. Not only were we equipped with practical field work skills, the application of knowledge learned in classroom allowed us to consolidate our understanding of the theories. Self-study on the background of the site and related geological knowledge would be beneficial for learning effectively in the trip. After all, it was a challenging, yet very fruitful experience for all students who are keen on the geosciences!
Gabriel FAN
It is a valuable field trip for students in ESSC to have a real-world, hands-on exploration at Wutaishan, a site with precious peleo-metamorphic activities and collisions. It is highly recommended to all potential students in the Geophysics Stream. Professors at Peking U. are all experts in the field and are all welcoming to share and discuss with students at the field. Students with background knowledge and keen interest in petrology, structural geology and mineralogy will be an advantage.
Victor YAU
This course on the geology and tectonic setting of the WuTai-Heng Shan region, was fruitful and remarkable. Various field techniques were introduced - linking, integrating and applying knowledge such as structural geology and petrology, from ink to sight. Apart from its pleasant scenic views, it was also a valuable chance meeting and cooperating with the Peking U. geology students, constructing the tectonic history from evidence as a team. The friendly visit to the Seismological Centre also broadened my views on the research field of our solid Earth system. All in all, I enjoyed the trip very much.
---
長江三峽—神農架 地質地貌人文環境考察營 2016 (6月26日至7月8日)
「我學會了分辨部份岩石的岩性及其成份,以及如何分辨不同年代的生物化石,還有岩層和長江等地貌形成之原因。亦認識到了三峽工程之始末,包括其限制、構造、背後需要考慮的地質因素,以及防治決堤和滑坡危機等的措施。」
「此活動擴充了我在地質、地貌、人文等方面的視野,讓我在觀賞三峽美景之餘,亦增添了一種以科學角度考究眼前景色形成原因之眼光,例如從西陵峽之臺階地貌反思長江千萬年來的水位升降與其侵蝕成用,切實深化了我對地質地貌學的興趣。」
「我明白到地球科學是一門透過發現岩石中的蛛絲馬跡找到地球早期活動證據的學問。例如從連沱組與南沱組的交界找到的水跡礫岩印證了地球曾處於寒冷的時候,即使在湖北等地也有冰川的出現。」
「在參加這個考察營前,我本身對地質知識一無所知。幸好一路上有很多老師和地球系科學課程的同學為我們解答有疑惑的地方。不同學系的組合也讓我們一團人能在不同知識域領上發揮所長。」
「我從活動中學到了許多地質知識,例如知道白雲岩會因為差異風化而產生如老婆婆臉上的縐紋,也認識到溶洞內的鐘乳石和石荀等奇觀是如何形成的。」
---
ESSC2010 Solid Earth Dynamics in Ma Shi Chau, 13 Mar 2016
---
ESSC3110 Geoscience Field Course in Wutai Shan, 5 - 16 July 2015
---
ESSC3110 Geoscience Field Course in Wutai Shan, 22 June - 3 July 2014
Michelle YIP
During the Field Trips, we learnt not only to distinguish some common rocks and minerals, but also the formation of different rock types! If you love appreciating the nature, going to field trip is a must!
Danny LEUNG
It's so happy to meet new friends from Peking University during the Geoscience Field Course in Wutai Shan. I have learnt a lot about Petrology through discussing with them.