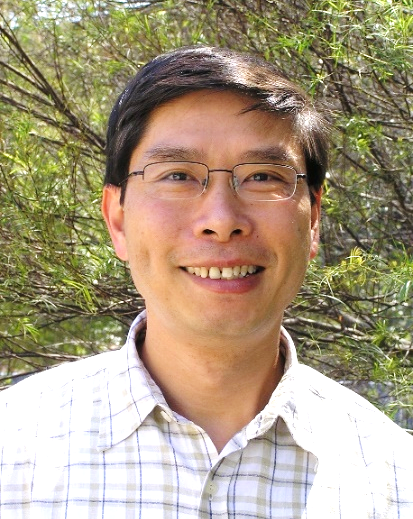 Office:
Room  102A, Simon S F Li
Marine Science Laboratory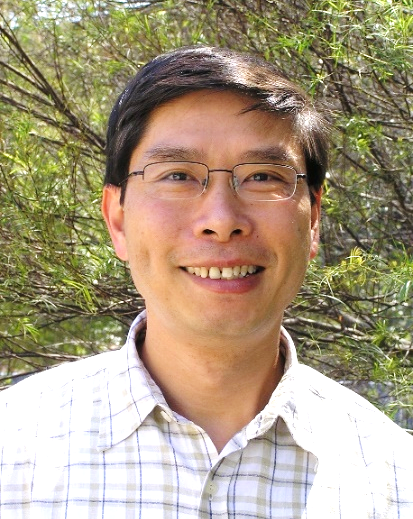 Office:
Room  102A, Simon S F Li
Marine Science Laboratory
Joe S Y LEE
李成業
Adjunct Professor
Education:
BSc (Hons), MPhil, PhD (Hong Kong); FRSB, CBiol, CEnv
Academic Employments:
1989-1997 The University of Hong Kong (Lecturer – Associate Professor)
1997-2017 Griffith University, Australia (Lecturer – Professor)
2017 – present Earth System Science and School of Life Sciences, The Chinese University of Hong Kong (Professor)
Research Fields and Current Research Interests:
Ecology and biogeochemistry of estuarine wetlands such as mangroves and saltmarshes
Application of stable isotopes in marine environmental research
Marine ecosystem dynamics, rehabilitation and restoration
Honours and Awards:
Inaugural John Swire Scholarship in Wetland Ecology, WWFHK
Croucher Foundation Postdoctoral Fellowship, University of Wales, UK
Chartered Fellow, Royal Society of Biology, UK
Chartered Environmentalist, Society for Environment, UK
Professional Activities:
Current
Chair, Mangrove Specialist Group, International Union for the Conservation of Nature (IUCN)
Editorial Board, Ocean Science Journal, Springer
Academic Editor, PLoS One
Member, Institute of Ecology and Environmental Management, UK
Teaching:
Current
College Affiliation in CUHK:
Book:
Rivera-Monroy, V., Lee, S.Y., Kristensen, E., Twilley, R. (eds) in press. Mangrove Ecosystems: A Global Biogeographic Perspective - Structure, Function and Services. Springer, New York. ~500 pp.
Lee, S.Y. 2012. (member of editorial board) The Living Species in China's Seas. Volumes 1 & 2. China Ocean Press. ISBN 9787502782320
Lee, S.Y. 2012. (member of editorial board) An Illustrated Guide to Species in China's Seas, Volumes 1 to 8. Ocean Press, China. ISBN 9787502778774 (In English and Chinese)
Selected Recent Publications (2014 - ):
Kristensen, E., Lee, S.Y., Mangion, P., Quintana, C.O., Valdemarsen, T. 2017. Trophic fractionation of stable isotopes and food source partitioning by leaf-eating crabs in mangrove environments. Limnology and Oceanography DOI: 10.1002/lno.10553
Henderson, C.J., Olds, A., Lee, S.Y., Gilby, B.L., Maxwell, P.S., Connolly, R.M. and Stevens, T.F. 2017. Marine reserves and seascape context shape fish assemblages in seagrass. Marine Ecology Progress Series 566:135-144.
Kamal, S., Warnken, J., Bakhtiyari, M., Lee, S.Y. 2017. Sediment distribution in shallow estuaries at fine scale: in situ evidence of 3D structural complexity effects by mangrove pneumatophores. Hydrobiologia DOI: 10.1007/s10750-017-3178-3
Lee, S.Y., Khim, J.-S. 2017. Hard science is essential to restoring soft-sediment intertidal habitats in East Asia. Chemosphere 168 :765-776
Ouyang, X., Lee, S.Y., Connolly, R.M. 2017. Structural equation modelling unravels factors regulating sediment carbon stock and CO2 flux in a subtropical mangrove. Science of the Total Environment 578 :513-522
Lee, S.Y. 2016. From blue to black: anthropogenic forcing of carbon and nitrogen influx in mangrove-lined estuaries in the South China Sea. Marine Pollution Bulletin 109:682-690.
Bui, H., Lee, S.Y. 2015. Endogenous cellulase production in the leaf litter foraging mangrove crab, Parasesarma erythodactyla. Comparative Biochemistry and Physiology B. 179 :27-36
Kamal, S., Lee, S.Y., Warnken, J. 2014. Investigating three-dimensional meso-scale habitat complexity and its ecological implications using low-cost RGB-D sensor technology. Methods in Ecology and Evolution 5:845-853.– featured on journal web page and blog+video; 'Editor's pick', short-listed for the Robert May prize in Ecology).
Ouyang, X., Lee, S.Y. 2014. Updated estimates of carbon accumulation rates in coastal marsh sediments. Biogeosciences 11: 5057-5071.
Review Article (2014 - ):
Ouyang, X., Lee, S.Y., Connolly, R.M. 2017. Global patterns of root decomposition rates and the fate of root carbon production in mangroves and saltmarsh. Earth Sciences Reviews 166:53-63.
Lee S.Y., Primavera J.H., Dahdouh-Geubas F., McKee, K., Bosire J.O., Cannicci, S., Diele, K., Koedam, N., Marchand C., Mendelssohn, I., Mukherjee, N., Record, S. 2014. Ecological role and services of tropical mangrove ecosystems: a reassessment. Global Ecology and Biogeography 23:726-743.
Edited Conference Proceedings (2014 - ):
Friess, D., Lee, S.Y., Primavera, J.H., (ed.) 2016. Turning the Tide on Mangrove Loss. Marine Pollution Bulletin. Volume 109, issue 2, pp.673-782. Elsevier.
Research Grants (2014 - ):
Securing mangrov ecosystem services from restored mangroves – lessons from the managed Matang forests, Malaysia. IRU-MRUN Collaborative Grant
The seasonal dynamics of persistent organic pollutants in coastal Antarctic waters from a coupled, vertically resolved fugacity food web model. Australia Antarctic Science Program
Marine and Coastal Carbon Biogeochemistry Cluster. CSIRO Cluster Collaboration Fund Cluster.