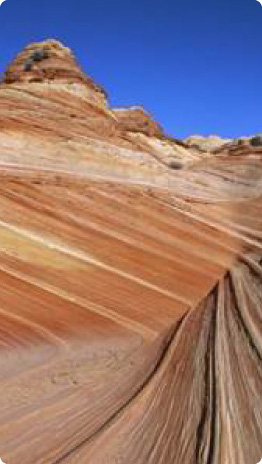 Home > Opportunities > Undergraduate Research

There are many opportunities for EESC undergraduates to conduct research. We offer a summer research program, in which students will have opportunity to work in a research group, laboratory, or field to explore interesting and challenging questions related to global environmental change, atmospheric science, and geosciences.
Title: Simulation of earthquake rupture propagation
2020/2021 Summer
Student: LAM Po Wang, Ryan
Supervisor: Prof. YANG Hongfeng
This project is definitely advanced and challenging for me, providing me with fruitful hands-on experience on rupture dynamic. During these three months, I learnt about the physical meanings of different parameters, analysed the effects of those parameters on the slip magnitude, understood the result from various physical laws, and examined how locations of the nucleation zone would affect the rupture pattern. This summer research programme not only allowed me to enhance my programming skills, but also offered me a chance to apply my knowledge on physics. Meanwhile, I had a precious opportunity to join the weekly meeting of Prof. Yang's group, which let me comprehend diverse research topics presented by postgraduate students and postdocs. Therefore, I could find what I am interested.
As an undergraduate, though my knowledge is very limited, with the aid of Prof. Yang and my mentor, Bowie, I am able to build my own model to simulate different rupture scenarios based on the model of the 2015 Nepal earthquake. They had suggested several directions for me to work on throughout the research programme, and thus help eliminate my confusions. I wish I could continue to work with them and further investigate about the problems of earthquake rupture propagation.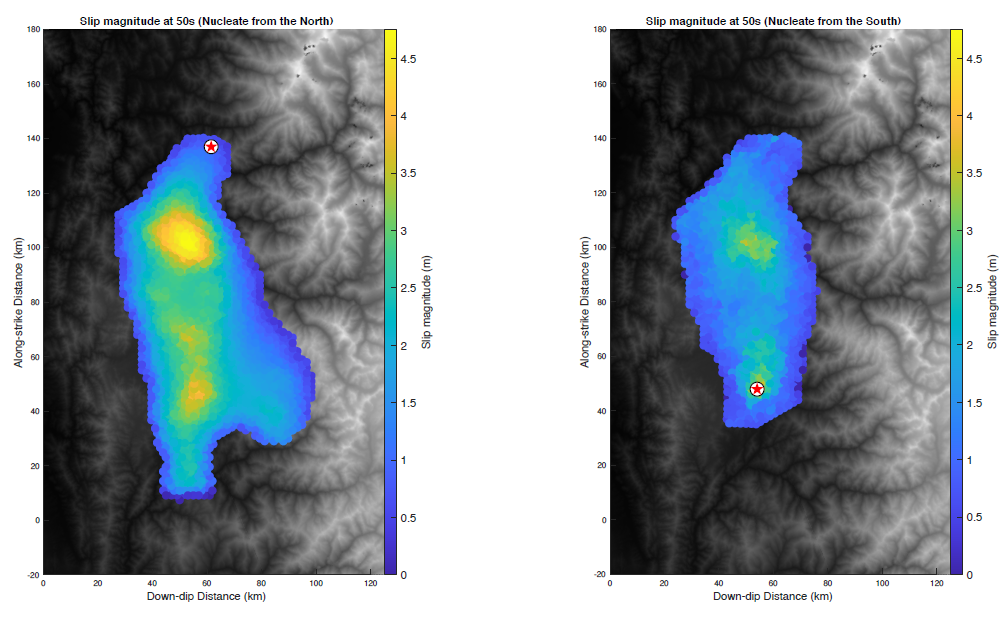 ---
Title: Machine learning detection of long-period volcanic earthquakes
2020/2021 Summer
Student: NG Kai Yin
Supervisor: Prof. TAN Yen Joe
Not only does the research programme serve as an opportunity for exploring the area of machine learning that I had no experience in before, I can also work with the current researcher to know more about the field of research.
During the programme, my main task was to retrieve seismic data from the data centre to examine the performance of a machine learning model on long-period seismic events. When I was a bit lost at the beginning, my supervisor, Prof. Tan Yen Joe helped me a lot with some technical and programming problems. We had weekly meetings for me to explain my progress and discuss the difficulties encountered. Besides, he always encourages me to interpret the statistics of the results produced by the machine learning model.
Throughout the programme, the hands-on experience has enhanced my understanding of seismology and reasoning skills. Although the project has yet to be finished, further investigation of machine learning becomes a new idea for my future study.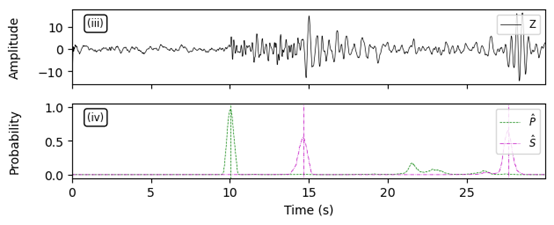 ---
Title: Trends in global ammonia emission caused by Chinese food demands during 1987-2017
2019/2020 Summer
Student: TONG Ka Yan, Joy
Supervisor: Prof. TAI Pui Kuen Amos
In this research program, my major task was to extract and analyze multi-sourced data, and estimate the trends in ammonia (NH3) emission worldwide that have been driven by the ever-increasing food consumption demands in China, with a focus on the increase in Chinese meat consumption. The project has greatly strengthened my statistical and programming skills, and also provide a valuable opportunity for me to apply my knowledge learned in different courses to address practical real-world problems.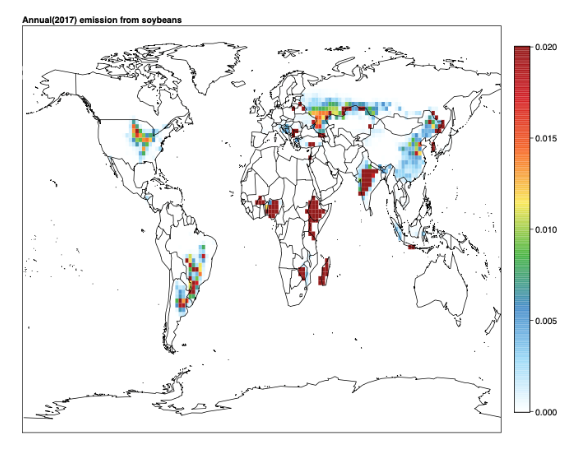 My supervisor, Professor Amos Tai, gave me lots of help and inspiration for me to conduct the research project. Although we could not meet-up face to face to discuss the project due to the epidemic, he still gave me a lot of advices and explained it patiently via emails or Zoom meeting, so that I could overcome different technical problems smoothly and successfully.
Throughout this research project, I got to know more about the relationship between climate change and human activities, which represents a great experience for me to prepare for my future study and work in relative fields.
---
Title: The Effects of Ozone Concentration and Relative Humidity on the Ozonolysis of Polyunsaturated Fatty Acids
2016/2017 Summer
Student: Fandy CHENG
Supervisor: Prof. CHAN Man Nin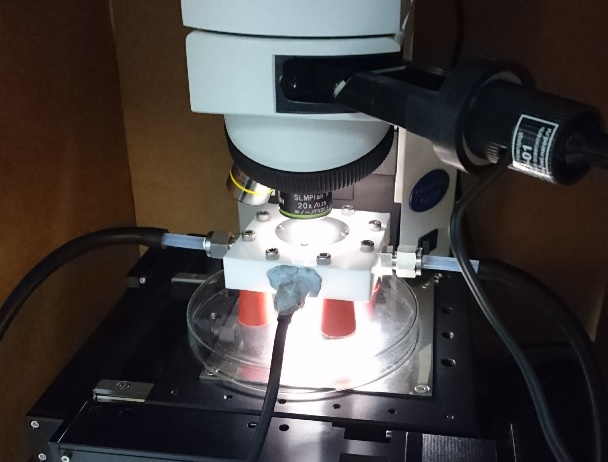 Droplets inside the flow cell reactor are being scanned by the Micro-Raman instrument.
Working at Prof. Chan's laboratory this summer is definitely new and interesting to me, especially when the laboratory is just back in operation and lots of preparations need to be done for future experiments. I feel lucky that I can engage in designing a new experiment setup with other students, which could be an essential setup to study the heterogeneous oxidation of aerosol particles inside the Potential Aerosol Mass (PAM) flow reactor in future experiments. In addition, keeping the instruments well-maintained and calibrated enables me to learn more about the detailed structure and principle of the instruments.
Furthermore, I am pleased to have the chance to work with a PhD student in the laboratory at CityU on the project of studying the ozone and RH effect on the heterogeneous oxidation of unsaturated fatty acids using Micro-Raman instrument. Unexpected difficulties often emerged in running experiments and doing data analysis, but the way to solve these obstacles would be a great experience for my future work in any other fields.
---
2016 Summer
Students: Louis CHAN, Gabriel FAN and Mannie KAM
Supervisor: Prof. LIU Lin
Having a chance to work as a team to practically utilize the Phantom Unmanned Aerial Vehicle (UAV) on 3D modelling by structure from motion technique is a precious experience in our undergraduate study. We all had time to take the control of the plane and fly it over and around designed targets, taking photos with appropriate angles, distance intervals and route. Then, the Pix4D drone mapping software can help us generate a high resolution computer model. After consecutive trials, we have produced a manual on detail procedures on creating a model with high quality. This UAV will be used for outbound geological field excursions to simulate larger scale geologic structures.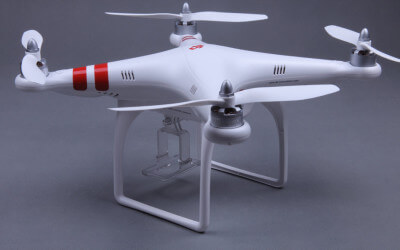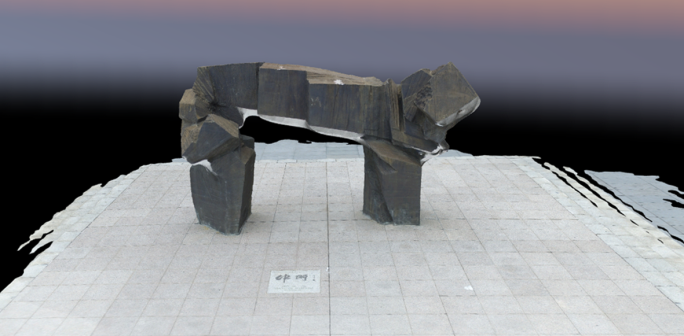 ---
Title: Analyzing Meteorological Data for Extreme Weather Events in Hong Kong
2015/2016
Student: Perry MA
Supervisor: Prof. TAM Chi Yung Francis
The project provides opportunities to apply knowledge learnt in several atmospheric science courses. The major task is to extract and analyse meteorological data in order to understand the initiation of the cold surge and possible reasons for extreme cold weather in Hong Kong early this year. It was a bit challenging but I felt so excited when I could handle it myself.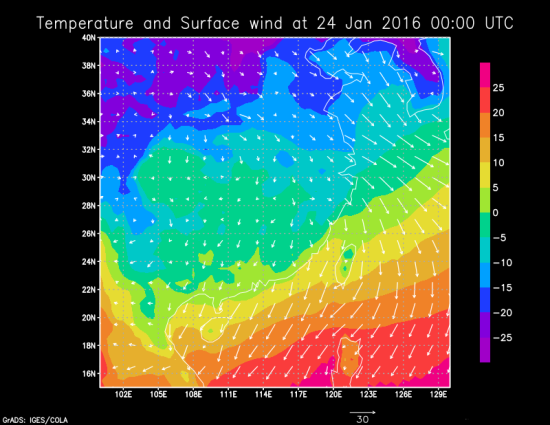 Professor Francis Tam, my supervisor, has helped me a lot throughout the project. We have regular meetings few times a month to discuss the progress of the project. He has provided me several advices for my reasoning when interpreting the data. The project is still on going. The effect of the El Niño will be further investigated. The project is a brilliant experience for me to explore more in academic. I wish that interesting and useful results can be obtained after the project is done.
---
Title: Investigation of Recent Seismicity in Hong Kong
2014/2015
Student: CHENG Kar Wai Michelle
Supervisor: Prof. YANG Hongfeng
While I am always enthusiastic about the power of Mother Nature, I have been fascinated by the methods how scientists looked at and understood the Earth, which I learnt in various ESSC courses. Being a student helper in the undergraduate research project with Prof. Hongfeng Yang, I got some hands-on experience with seismic data of Hong Kong. I have applied my earth science, mathematics and programming knowledge in this project, aiming to develop a tool to detect small earthquakes in Hong Kong more easily. Though it is still in progress, it is very rewarding when I see my tool starts to work!


---
Title: Process Land Cover Change and Meteorological Data and Perform Computer Simulations to Evaluate How Land Cover Changes Can Affect Air Pollution and Climate
2015 Summer
Student: LEUNG Min Danny
Supervisor: Prof. TAI Pui Kuen Amos
I'm currently working on a project about how climate change affects future fine particulate matter (PM2.5) projections over China. The idea is that we first find out what kind of weather systems affect daily variability of PM2.5 in China the most using statistical methods, and then build an empirical mathematical relation between PM2.5 and weathers. Then, given future climate projections using climate models, we can construct future PM2.5 projections.
When I started to do it I encountered a lot of difficulties which I haven't expected. As a sophomore, I haven't been formally trained running models and writing programming codes, but research requires extensive simulations and data analyses. That was tough to me. Additionally, when my advisor told me what to do in the beginning, I had totally no idea how the rationale was like. Now I realize that reading journals and papers is very important because the research ideas are mostly from papers, and you won't understand the methodology thoroughly by just applying your knowledge from classes.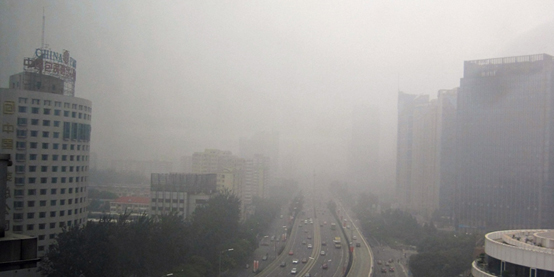 My advisor, Professor Amos Tai, is helpful. In the beginning of the research, I often ran into his office because I came up with numerous technical problems, but he patiently taught me how to solve them usually. Now I am technically and conceptually more capable, and we can discuss more about research methodology and ideas to cope with difficulties. We don't just talk face-to-face or using emails, but also via text messages, which is more convenient as I can get instant response when I run into problems.

The road to research is sometimes rough; there are always problems you encounter that you've never imagined before. Sometimes I need substantial time to extract data from web that I want because there are too many missing data or the time slices of data are not consistent, which is quite frustrating. What we intend to do is perhaps data analysis; but maybe 70% of the time is devoted to preparing beforehand. Moreover, sometimes when we find out problems in our method, we need to restart the analysis by using another approach, which means we give up all our work done and time devoted before to start a new work. Sometimes it could be discouraging, but this is research. But you still can get a lot of enjoyments and sense of fulfilment after finding significant results, so it is worthwhile for you to try.