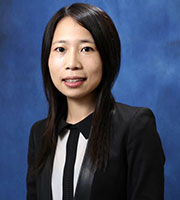 Professor Yi Chun LU
Awardee of CUHK University Education Award 2016
Assistant Professor, Department of Mechanical and Automation Engineering,
Faculty of Engineering, The Chinese University of Hong Kong
Topic: Learner-Centered Teaching & Learning Activities
Time: 10:55 am – 11:35 am
Abstract:
In a conventional teacher-centred education, the focus of the class is on the teacher, the students exclusively listen, and there is no (or limited) interaction among the students. In learner-centred education, however, the students become the focus, such that the interactions between the teacher and the students, and among the students dominate the class. In this type of education, the teaching and learning activities are specifically designed around the learning outcomes that the students NEED to achieve, rather than what the teachers want to teach. When designing this type of course, it is important for teachers to consider the difficulties that the students might encounter when learning certain concepts, and thus find examples or captivating stories that can be used to arouse the students' interest. In this presentation, I will share my teaching philosophy and my practices for implementing learner-centred education and class engagement.
Biography:
Dr. Yi Chun LU is currently an Assistant Professor in the Department of Mechanical and Automation Engineering at CUHK. She received her B.S. degree in Materials Science & Engineering from the National Tsing Hua University, Taiwan, in 2007. She received her Ph.D. degree in Materials Science & Engineering from the Massachusetts Institute of Technology, Cambridge, USA in 2012. After her graduate study, she worked as a Postdoctoral Fellow in the Department of Chemistry at the Technische Universität München, Germany. She was the recipient of University Education Award (Early Career), CUHK 2016, the Hong Kong SAR Research Grants Council Early Career Award (2014), Vice-Chancellor's Exemplary Teaching Award, CUHK (2014), European Materials Research Society Graduate Student Award (2011) and Electrochemical Society Battery Division Student Research Award (2010).
-- -- -- -- -- -- -- -- -- -- -- -- -- -- -- -- -- -- -- -- -- -- -- -- -- -- -- -- -- -- -- -- -- -- ---- -- -- -- -- -- -- -- -- -- ---- --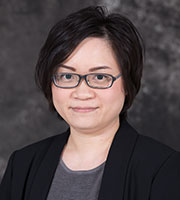 Professor Ka Ming CHOW
Awardee of University Education Award 2016
The core team member of the University Education Award 2016awarded team
(Members: Professor Carmen Chan Yip Wing Han (team leader),
Professor Chair Sek Ying and Dr. Jo Jo Wong)
Assistant Professor, The Nethersole School of Nursing,
Faculty of Medicine, The Chinese University of Hong Kong
Topic: The Challenges of Large-class Teaching: Adoption of Innovative
Teaching Strategies
Time: 11:35 am – 12:15 pm
Abstract:
How many students are there in your programme? In our Bachelor of Nursing Programme, we have more than 200 undergraduates in each of the five study years. It is therefore a big challenge for us to create an optimal learning environment to support their holistic development. It is our responsibility to help our students enhance their capabilities in critical thinking, communication skills and teamwork. Our goal is to develop and adopt tailor-made teaching strategies to optimize the curriculum, the content and the learning/assessment activities of the students, and we are committed to meet the needs not only of the students, but also of the profession, and society as a whole.
Since 2007, we have developed and adopted a variety of innovative strategies and technologies to enhance teaching quality and performance. These innovative approaches and practices are expected to set a good example for other programmes to follow. Here, we will share how these strategies and technologies are adopted in the Nethersole School of Nursing, to motivate and support our undergraduate students to actively engage in large-class learning.
Biography:
Dr Ka Ming Chow is currently an Assistant Professor of the Nethersole School of Nursing and the Bachelor of Nursing Programme Director in the School. She received her undergraduate and postgraduate education at the Chinese University of Hong Kong. Before returning to her Alma Mater to develop her research and teaching profession, she had worked as a registered nurse and midwife at the Prince of Wales Hospital for nearly 10 years.
Since assuming the role of Bachelor of Nursing Programme Director last year, Dr Chow has actively adopted innovative strategies (such as flipped classroom and micro-modules) and incorporated new contents (such as biological and Traditional Chinese Medicine nursing) in the programme. She is dedicated to nursing education and research. She has been invited to be an external academic assessor for other tertiary institutes to provide professional comments on nursing courses. Moreover, she has been appointed by the Nursing Council of Hong Kong (NCHK) to be a co-opt member to review the syllabus and core-competencies for training of Registered Nurse (General) in Hong Kong. She is keen in collaborating with overseas universities to investigate education experiences of nursing students in different countries, so as to construct an educational environment conducive to effective learning and to develop educational strategies to better prepare students for their professional roles in the future.
As for research, Dr Chow has successfully obtained a total amount exceeding HKD1.5 million from various research funding agencies including General Research Fund and Health and Medical Research Fund. She has extensively translated research findings into high-quality clinical practice. She received a Young Investigator Award in 2013, and has been invited to present at various local and regional conferences.
-- -- -- -- -- -- -- -- -- -- -- -- -- -- -- -- -- -- -- -- -- -- -- -- -- -- -- -- -- -- -- -- -- -- ---- -- -- -- -- -- -- -- -- -- ---- --
Student Voice
Time: 10:10 am – 10:40 am
Five students will explain how they perceive two recent trends in higher education: micro-module courseware development and implementation of flipped classroom approach in courses.
Presentation on flipped classroom approach [Faculty of Law]
Ms. Naomi NIP
Presentation on a micro-module course development [Faculty of Medicine]
Mr. Tsun Hei LO
Mr. Zakariyya Zakiyy Bin WAHAB
Mr. Sam Sai Pui KWOK
Mr. Michael Chun Wai LAU
Copyright © 2016. All Rights Reserved. The Chinese University of Hong Kong.