Ongoing community project
HPV Self-Sampling for Prevention of Cervical Cancer
Aims
This project aims to transfer the knowledge of cervical cancer prevention and self-sampling skill to a group of volunteers (Health Ambassadors) and through them disseminated to a wider group of women who are reluctant to present themselves for cervical cancer screening.
Potential Impact
This project will enhance the community engagement via knowledge transfer partnership, contributes to delivery of teaching programme in cervical cancer prevention and increase dissemination of concept and habit of regular cervical cancer screening to the group who are reluctant to screening in community districts.
Features
Establish a set of training & educational materials on self-sampling, and make it accessible to public.
Training of volunteers as health ambassadors to promote cervical screening at community level.
Introduce & deliver the self-sampling method to the hard-to-reach / high risk group (women who never had screening in the last five years) and evaluate the acceptance of self-sampling for the hard-to-reach group.
Serves as a model project and establish a logistic package for the government and other community service providers.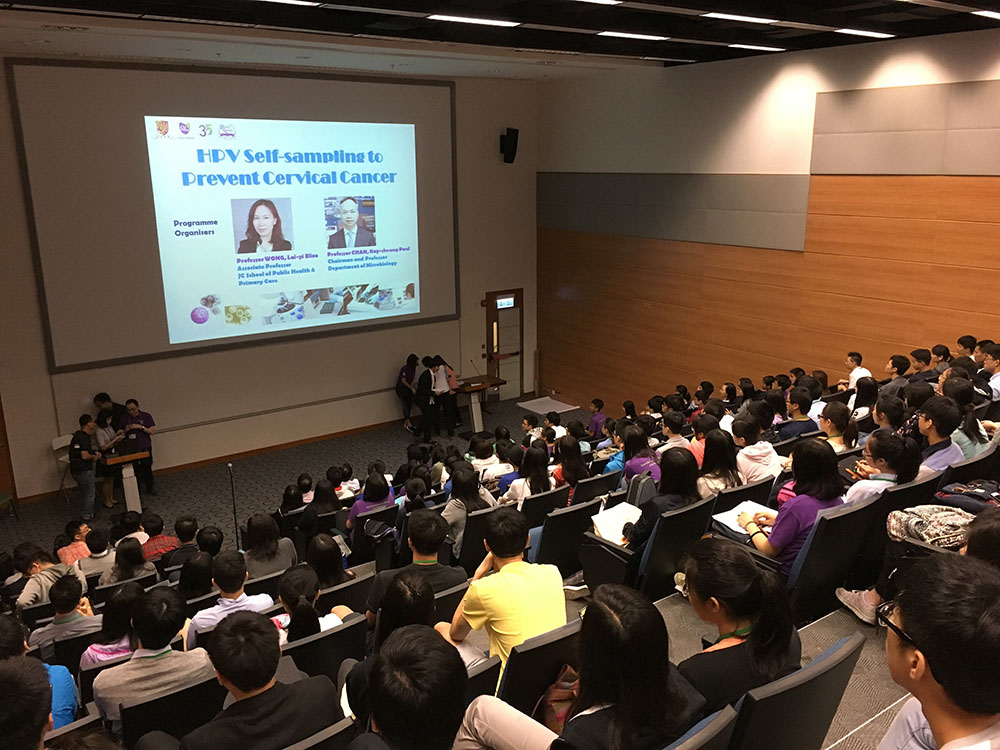 Education Materials Download
Related projects