Our Colleges

New Asia College
College Motto: Sincerity and Intelligence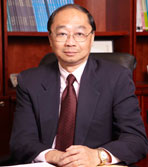 New Asia College was founded in 1949 by a group of scholars from mainland China headed by Dr. Ch'ien Mu who aimed at preserving traditional Chinese culture and balancing it with Western learning so that students might understand their cultural heritage while being able to cope with the challenges of the modern world. The College has time-honoured ties with Yale University and collaboration programmes on exchange, research and internships with many universities and corporations on the mainland, in Taiwan, Japan and Singapore.
Prof. Shun Kwong-loi, Head of New Asia College:
"A university education is not just about the transmission of knowledge or the nurturing of the mind, but is also a matter of inspiration and moral cultivation. Since its founding, New Asia College has always espoused the educational philosophy of equally emphasizing academic learning and the refinement of character. We will continue to work toward the goal of nurturing students who excel in both aspects, students who are knowledgeable about the history and culture of their country and who will demonstrate courage in face of responsibility."