Health and Community Service
Health Service for the Aged
Elderly Health Service
This service is provided by the Department of Health. It is divided into the following 2 types of services.
General Outpatient Clinic
This type of service is operated by Hospital Authority and some private hospitals. List of general outpatient clinics with contact information
Specialist Outpatient Clinic – Geriatrics
This type of service is operated by Hospital Authority and referral from doctor is needed for receiving this service.
Related websites for elderly health service:
Elderly Health Service, Department of Health
Rehabaid Multilingual Database on Healthy Living
Registered Healthcare Institutions
Community Support Service
Community Support Services are provided by governmental departments (i.e. Social Welfare Department, Housing Authority) and non-governmental organizations to help the elderly in need remain living in the community as well as provide support to their carers. It includes variety types of service as follows:
Suicide Prevention & Elder Abuse
Suicide Prevention & Counseling Hotlines:
Organization / Service

Tel No.

Service Hour & Nature

Suicide Prevention Service

2382 0000

24-hour suicide prevention hotline

The Samaritans Hong Kong

2896 0000

24-hour multi-lingual suicide prevention hotline

The Samaritan Befrienders Hong Kong

2389 2222

24-hour suicide prevention hotline

Elderly Suicide Prevention Hotline

2382 0881

Mon – Sun (public holidays as usual)

9:00am to 3:00am

Provide emotional support & referral services to professionals for those elderly identified to have suicidal tendency or depressive mood

Elder Ring

1878 238

Mon – Sun (public holidays as usual)

12:00 noon to 8:00pm

Provide timely support, counseling & referral services for elderly
What is elder abuse?
According to the 'Protocol on Handling Elder Abuse Cases' issued by the Social Welfare Department, elder abuse is defined as the commission or omission of any act that endangers the welfare or safety of the elders. There are several types of elder abuse:
Physical abuse – any act of violence which causes injury or physical discomfort to an elder such as slapping, pushing and beating.
Psychological abuse – any behaviour or attitude which impairs the psychological health of an elder. It includes humiliation, scolding, isolation, intimidation, infringement on privacy, unnecessary restriction on freedom of movement, etc.
Neglect – failure to provide for the basic needs of an elder such as adequate food, clothing, shelter, medical & nursing care, medicine or auxiliary equipment based on medical advice.
Financial abuse – any act which deprives an elder of his/her property such as getting money, property or asset without the elder's knowledge and consent.
Abandonment – any act which the caregiver or guardian deserts an elder without justifiable reasons and thus impairs the physical or psychological health of the elder.
Sexual abuse – any sexual assault towards an elderly such as exposure of sexual organ, forcible touching and unwanted sexual activity.
For detail information on definition, types, risk factors and indicators of elder abuse, please refer to the 'Protocol on Handling Elder Abuse Cases' issued by Social Welfare Department in December, 2003.

Elder abuse in Hong Kong
In Hong Kong, an elder abuse registry named 'Central Information System on Elder Abuse Cases' has been launched since March, 2004 to collect information on elder abuse cases. There were 528 elder abuse cases reported in 2005 and 329 cases reported in 2004 with 60% increase in the cases . The increased cases mainly involve 'non-relative' abusers, with 20 times more than previous year (i.e. from 10 to 200 cases) and 65% out of the abusers are friends or neighborhoods.  There is only slight increase, from 319 to 328 cases, in the group of 'relative' abusers and 60% of the abusers are spouses. The cases in which the abusers are daughters-in-law is decreased from 37 to 16. Physical abuse is the most common type of abuse followed by financial abuse among these cases. The abused are mainly female.  A survey on elders' life experience conducted by Hong Kong Christian Service in 2002 also revealed that about 25% of the respondents aged 60 or above has encountered at least one type of the abuses.

How can elder abuse be prevented?
In order to prevent elder abuse, the contributions from elders, families & caregivers and service providers are of equal importance. Below are some suggestions to reduce the risk of elder abuse.
From the perspective of elders:
Know an individual's rights and increase awareness towards elder abuse.
Stay active and maintain or expand your social network to avoid isolation.
Share your problems and feelings with someone you trust.
Seek help if you are being abused or in doubt. The problem could not be resolved by toleration. Community resources are available for crisis intervention, education and inquiry.
From the perspective of families & caregivers:
Have good communication with the elders and show acceptance to the elders' conditions.
Equip yourself with knowledge and skills in caring for the elders.
Get help whenever necessary. You can make use of social support services such as support groups, home care service, day care service and respite care to reduce burden in care giving.
Stay healthy and maintain optimal physical and psychosocial health in order to cope with stress.
From the perspective of service providers:
Have a guideline on identifying, handling and monitoring elder abuse cases in your institution. You could make a reference from the 'Protocol on Handling Elder Abuse Cases' issued by Social Welfare Department.
Increase the awareness of staff and service recipients (elders, caregivers, volunteers & citizens) towards elder abuse.
Provide adequate community and support services to the caregivers. Communication skills, conflict resolution and techniques for dealing with difficult behaviours should be highlighted for those in need.

Community resources
Organization / Service

Hotline

Nature of Service

Social Welfare Department

2343 2255

One-stop hotline service

Caritas Family Crisis Support Centre

18288

Crisis intervention, counseling short-term refuge service & referrals to community resources

Harmony House

Woman
Hotline:
2522 0434

Man Hotline:
2295 1386

Short-term refuge service, counseling, referrals to community resources & after-care service

Christian Family Service Centre

2787 6865

Short-term refuge service, counseling, support group for women being abused
Related website for suicide prevention & elder abuse / 防止長者自殺及虐老相關網頁
Local links / 本地相關連結:
International links:
Protective devices for elderly (hip protector, hand mitt, heel protector, PEG belt)
Information provided by Occupational Therapy Department, Shatin Hospital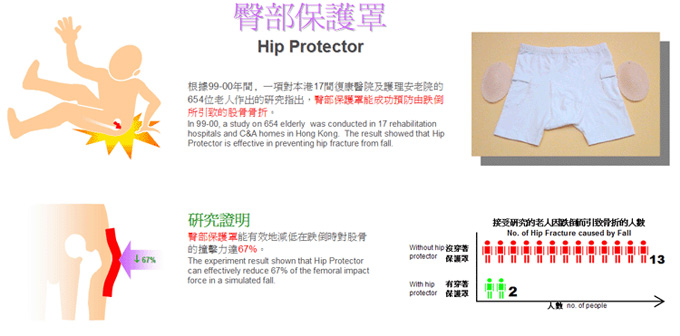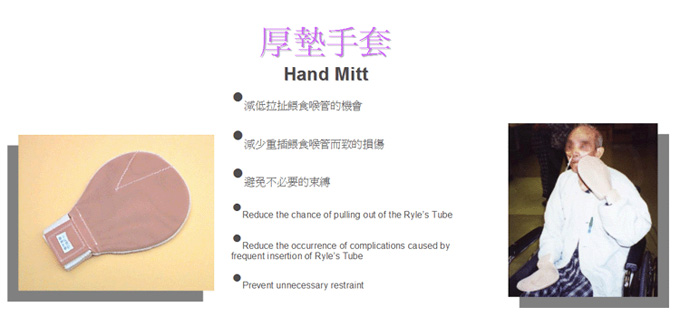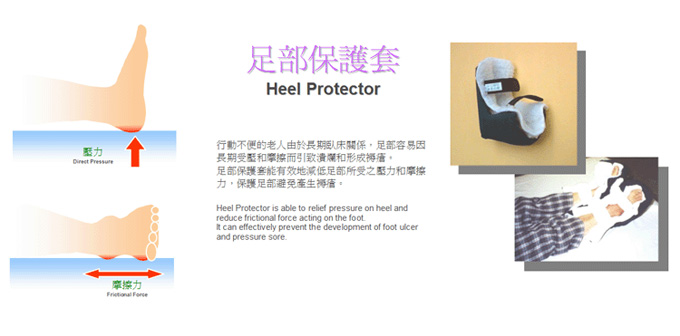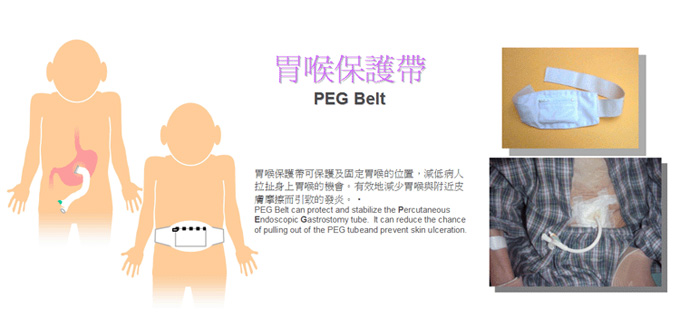 You can approach occupational therapists in hospitals for details of the above protective devices
Related websites for rehabilitation equipment:
 ♦ Rehabaid Multilingual Database on Healthy Living
♦ Special products for elderly with dementia (Jockey Club Centre for Positive Ageing)
Links to Non-governmental Organizations Providing Community Support Services to Elderly 
安老服務志願機構網站連結
---