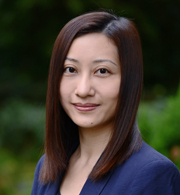 Associate Professor
Department of Sociology, CUHK
Webpage: http://www.soc.cuhk.edu.hk/CHEUNG_Nicole_Wai-ting.html
Research Interests:
Sociology of crime and deviance
Substance abuse
Youth problem
Gambling
Evaluative Research
Social Problems in China
Selected Publications:
Cheung, N. (2016) Social strain, self-control, and juvenile gambling pathology: Evidence from Chinese adolescents. Youth & Society 48:77-100.
鄭慧婷(2016)。 <香港高中學生的職業導向:職業相關與一般性家長支持及社會壓力之影響 >。《台灣與香港的青年與社會變貌》。 蕭新煌、趙永佳、尹寶珊(編), 第1版,頁21-42。 香港: 香港中文大學, 香港亞太研究所。
Cheung, N. W. (2014). Low self-control and co-occurrence of gambling with substance use and delinquency among Chinese adolescents. Journal of Gambling Studies, 30(1), 105-124.
Cheung, N. W. (2013). Rural-to-urban migrant adolescents in Guangzhou, China: Psychological health, victimization, and local and trans-local ties. Social Science & Medicine, 93, 121-129.
Cheung, N. (2013) Beyond socialization: School contextual strain and adolescents' self-control. pp. 61-95 in W.S. Yang and P.S. Wan (eds.), Facing Challenges: A Comparison of Taiwan and Hong Kong (in Chinese), edited by Taiwan: Institute of Sociology, Academia Sinica.
Lee, K., Cheung, N., & Zhong, S. (2012) Victimization and risk behaviors among girl-child in Hong Kong. pp. 265-294 in S. Choi and F. Cheung (eds.), Women and Girls in Hong Kong: Current Situations and Future Challenges, edited by Hong Kong: Hong Kong Institute of Asia-Pacific Studies, The Chinese University of Hong Kong.