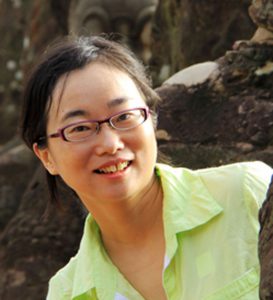 Associate Professor
Department of Psychology, CUHK
Webpage: https://www.psy.cuhk.edu.hk/42-people/teaching-staff/developmental-psychology/wang-qian
Research Interests
Social and personality development during childhood and adolescence
parents', teachers', and peers' roles in children's development
contextual (e.g., cultural, historical, and socioeconomic) influences on socialization and child development
Selected Publications
Lin, L., Huang, C., & Wang, Q. (2015). Parenting in contemporary China: The dynamics of interdependence and independence. In G. Nicolas, A. Bejarano, & D. L. Lee (Eds.). Contemporary Parenting: A Global Perspective (pp. 59-80). Abingdon, UK: Routledge.
Helwig, C. C., To, S., Wang, Q., Liu, C. Q., & Yang, S. G. (2014). Judgments and reasoning about parental discipline involving induction and psychological control in China and Canada. Child Development, 85, 1150–1167.
Wang, Q., Chan, H. W., & Lin, L. (2012). Antecedents of Chinese parents' autonomy support and psychological control: The interplay between parents' self-development socialization goals and adolescents' school performance. Journal of Youth and Adolescence, 41, 1442-1454.
Wang, Q., & Ng, F. F. (2012). Chinese students' implicit theories of intelligence and school performance: Implications for their approach to schoolwork. Personality and Individual Differences, 52, 930-935.
Wang, Q., & Pomerantz, E. M. (2009). The motivational landscape of early adolescence in the United States and China: A longitudinal investigation. Child Development, 80, 1280-1296.