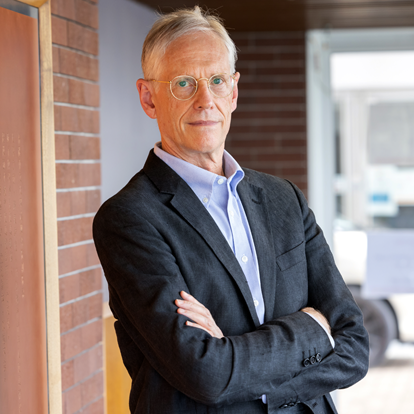 Professor Nick Rawlins
Pro-Vice-Chancellor / Vice-President (Student Experience)
Master of Morningside College
BA (Oxon); MA (Oxon); DPhil (Oxon); FMedSci; FBPsS
Biography
Professor Nick Rawlins is the Master of Morningside College and a Pro-Vice-Chancellor at the Chinese University of Hong Kong. He moved to Morningside College from a post as Vice-President of the Toulouse School of Economics in France, where he was also a Fellow of the Institute for Advanced Studies at Toulouse. His move to Toulouse followed a fifty year academic career at the University of Oxford.
Professor Rawlins was born in Malta during his father's period of National Service with the Royal Navy, after which the family returned to the UK. Both his primary and secondary schooling (at Winchester College) took place in the UK. He took a B.A. in Psychology and Physiology at University College, Oxford, which was followed by a D.Phil in Oxford's Department of Experimental Psychology, during which period he also held a visiting studentship at the University of Oslo. Thereafter he held a succession of posts in Oxford, as a Junior Research Fellow, enriched by a year as a Fogarty Fellow at Johns Hopkins, and then as a Royal Society Research Fellow, Tutorial Fellow, Statutory Professor, and Pro-Vice-Chancellor for Development and External Affairs during which he was responsible for the largest and most successful fund-raising campaign that had ever been conducted by a university outside North America.
Professor Rawlins's research lies at the intersection of behaviour with brain function and dysfunction. He has studied the neural bases of learning, attention, and memory in organisms ranging from the medicinal leech to healthy human volunteers. These core interests have led to further studies of fear and anxiety, pain, schizophrenia and its treatment, and neurodegeneration and neural repair. Despite these interests he retains a cheerful disposition.