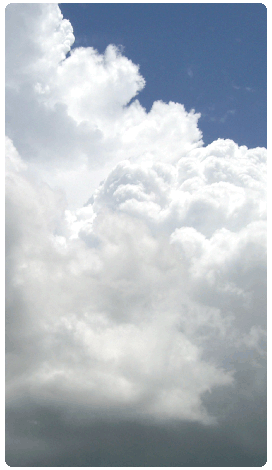 Student Summer Workshop, 19 - 21 July 2016
All the application results will be announced via
email by the end of May.
The Graduate Division of Earth and Atmospheric Sciences (EASC) at the Chinese University of Hong Kong (CUHK) is the only interdisciplinary programme in the region that focuses on critical facets of the basic and applied sciences of the geosphere, atmosphere, hydrosphere, biosphere, and the interactions between them. Research interests of its dynamic faculty span the whole spectrum of Earth system science. The new graduate programme aims to educate and mentor outstanding young scientists for careers in academic, government, and the private sector.
Division website: http://www.cuhk.edu.hk/sci/eas/

The workshop is FREE of charge. It will also provide
On-campus accommodation for 4 nights (check-in 18 July, 2016 /check-out 22 July, 2016)
A welcome lunch
Funding for additional travel expenses may be available upon financial support application


---
Target
This Student Summer Workshop organized by the EASC is open to all potential applicants to our PhD programme, to be admitted in Fall 2017. We welcome undergraduate students in their 3rd / final year of study or master students to apply. 20 students will be invited to the workshop, to be held on the science campus of CUHK. Every workshop participant will be interviewed for the PhD admission . The first batch of PhD offers will be made shortly after the workshop.


---
Hong Kong PhD Fellowship Scheme (HKPFS)
The Hong Kong PhD Fellowship Scheme (HKPFS) aims at attracting the best and brightest students from all over the world to pursue their PhD studies in Hong Kong. The Fellowship provides
monthly stipend of HK$20,000
conference travel allowance of HK$10,000 per year


We strongly encourage applicants who are seeking admission to our full-time PhD programmes to apply through the HKPFS. Applicants should demonstrate academic excellence, research ability and potential, communication and interpersonal skills, and leadership abilities.
---
Tentative Schedule of the Workshop
Day 1
(19/7/2016, Tue)
Day 2
(20/7/2016, Wed)
Day 3
(21/7/2016, Thu)
-Introduction to the PhD Programme
-Tour to the Museum of Climate Change
-Welcome Lunch
-Research Seminars
-Research Seminars
-Group Meetings with EASC Professors & Students
-Poster Session
-Campus Tour

-Admission Interview

---
FAQs
Is there a quota of the number of PhD candidates to admit during the summer workshop?
We will give PhD offers to top attendees but don't set any target number of admission. In a sense, the workshop is NOT a competition among workshop attendees. You will only prove to our faculty members that you are an excellent PhD candidate.


Should I bring any documents with me? Does a resume help?
Bring your updated CV if it is different from the one you submitted in your application. You can bring anything that you think will help to promote yourself.


What is the language to be conducted during the interview / poster session?
The summer workshop, including the interview and poster session, will be conducted in English.


Is power point presentation needed during the workshop?
No. There will be no time slot reserved for power point presentation by the students.


Any tips for me to prepare the interview?
We suggest you to prepare for the interview ahead. Evaluation criteria include, but not limited to, academic excellence, research interests and experience, English proficiency. Each attendee will be jointly interviewed by two EAS faculty members for about 30 minutes.


Will there be an exam?
We will conduct an interview, not any written or oral exam.


---
Application Process and Deadline
All the application results will be announced via email by the end of May.
Information leaflet could be downloaded here.

---
Enquiries
For general enquiries, please call (852) 3943 9624/ 3943 3794 or e-mail to eas@cuhk.edu.hk.