Morningside College
Our Colleges

Morningside College
College Motto: Scholarship, Virtue, Service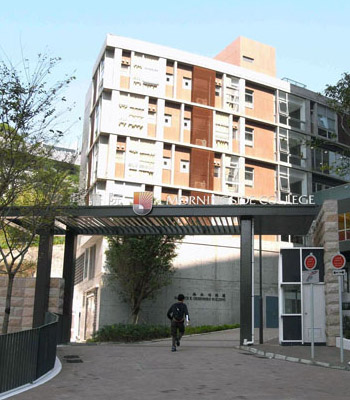 Morningside College was founded in 2006 with private donations to deliver a novel college experience to 300 students on a fully residential and communal dining basis. Its campus is sited next to the Sports Centre, set against the contour of the hills and commanding a full view of the Tolo Harbour. The College is distinguished by its commitment to service and intellectual inquiry, distinctly international character, and highly participatory nature.
Prof. Sir James Mirrlees, Master of Morningside College:
"Morningside College was created with high ambitions. In my view, a college is a community of people learning together; and not just learning but growing more able, and indeed creating new skills, new writing, new ideas. Morningside College is quite small, but big enough that we have much to learn each from the others. Students live in the College throughout their degree course, when not on exchange at other universities and colleges around the world. They dine together in the dining hall. The Fellows and I dine there too from time to time, talking and listening to the students. There is formal teaching, especially for students in their first year, and service learning in later years. Our students and Fellows are international: many from Hong Kong, but many from the P.R.C., and many from other countries. They stimulate one another, and open the way to independent ideas and creativity. All of our students have that potential. We mean to release it."