Institute of Network Coding
Areas of Excellence
Institute of Network Coding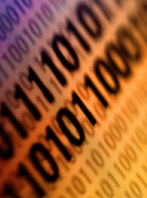 Total Funding Approved
HK$80.27M
(1st Phase: HK$53.36M (2010-2013) + 2nd Phase: HK$26.91M (2014-2017))
Indicative Project Time-Frame
Coordinating Institution
The Chinese University of Hong Kong (Prof. Raymond Yeung)
The paradigm for data transport through a computer network has long been store-and-forward. An intermediate node in routing does not alter the data being forwarded. For this reason, broadband infrastructure is often referred to as the information superhighway.
Network Coding is considered one of the most significant breakthroughs in Information Science. Its fundamental concept was introduced in the late 1990s, largely due to the work of this team. Network Coding has brought about a paradigm shift in data transport by allowing for the combination and processing of data along the way, making communications (e.g., the Internet) more efficient, reliable, robust and secure.
The main objective of this Areas of Excellence project is to make Hong Kong a major centre of Network Coding by building a world-leading Institute of Network Coding. This institute will conduct forefront research on the theory of Network Coding and its various applications on the Internet, wireless communications, information security, data storage, and bioinformatics. Top quality postgraduate students will also be trained.
This Areas of Excellence project is expected to help Hong Kong to elevate its research and higher education to world level and to fuel its economy by creating completely new technologies related to Network Coding.