Research Partnership on Stem Cell & Regenerative Medicine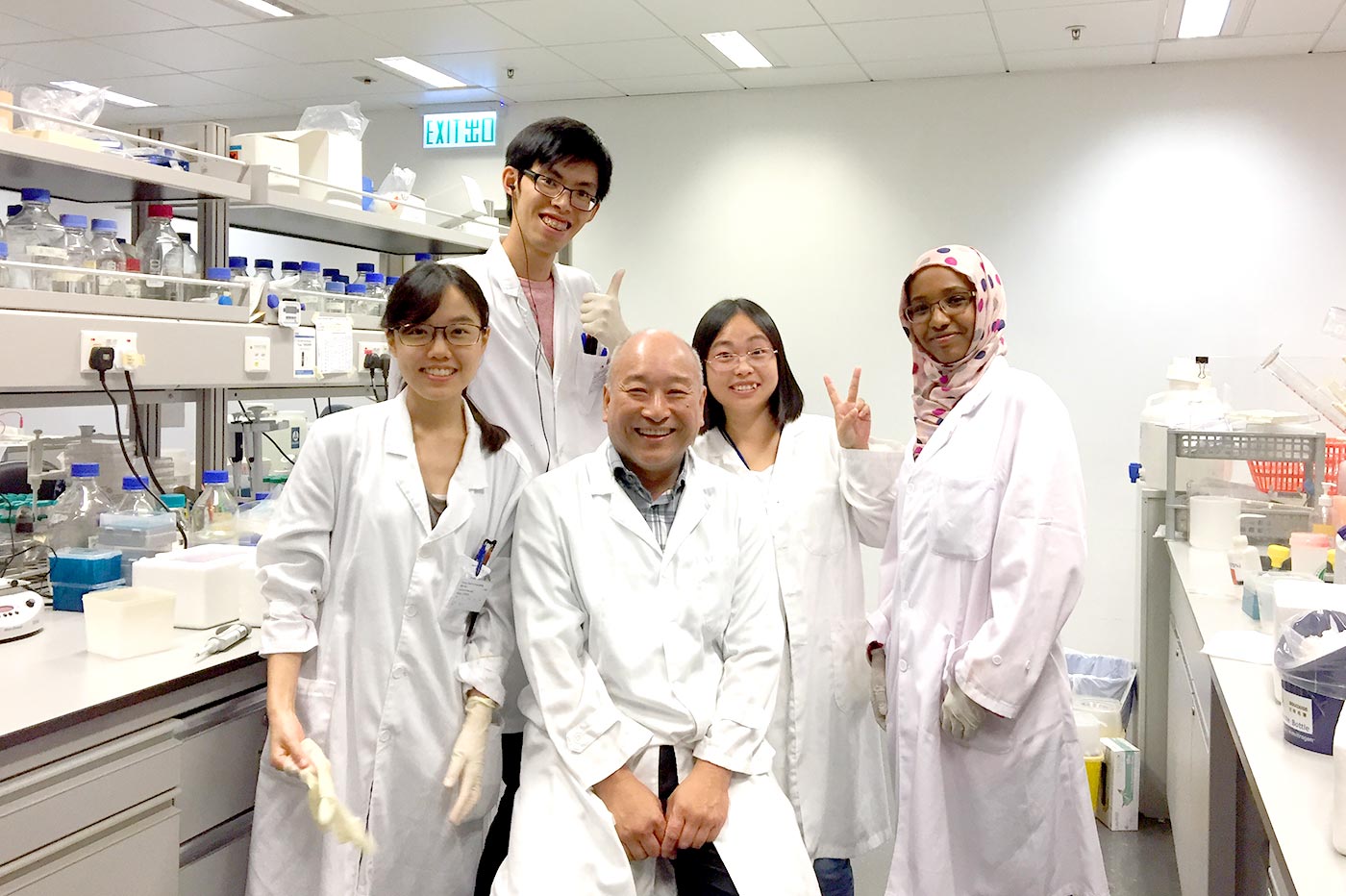 March 2017
To conduct high impact research in the areas of stem cells, developmental biology and regenerative medicine, CUHK and the University of Southampton (UOS) set up CUHK–UOS Joint Laboratory for Stem Cell and Regenerative Medicine in 2016. The laboratory is an academic connection between the two institutions through personnel exchanges, research collaborations and student training programmes. It is co-directed by Prof. Kenneth Lee (front), managing director of Core Laboratories and chief of the Developmental and Regenerative Biology Thematic Research Programme of the School of Biomedical Sciences, and Prof. Richard Oreffo, director of the Centre for Human Development, Stem Cells and Regeneration, Faculty of Medicine, UOS.
Stem cell and regenerative medicine has been a major theme for research since the School of Biomedical Sciences was founded. 'One major achievement of the School is the use of molecular biology and small molecules to produce induced pluripotent stem cells (iPS cells) from ordinary cells, such as skin fibroblasts. The iPS cells could potentially be used to generate tissues and organs for transplantation in the clinical setting to treat degenerative diseases,' said Professor Lee. 'Collaborating with Southampton University has allowed the School to increase our technological know-how in the area of 3D bio-printing and the fabrication of different types of bio-inks for printing.'
Two PhD students have been recruited by UOS to support the research work at both locations under the joint supervision. One of the students, Miss Alia Hafiz (1st right), is undertaking three visits to the joint laboratory at CUHK from 2016 to 2018 to work on a research project with funding provided by both universities. She said, 'In my six-week visit at CUHK last year, I've gained tremendous exposure to the fields of biomaterials and stem cells 3D printing. I've also developed the necessary skills and research tools which will help me further my research progress.' Another student Miss Ada Antypiuk will start her research at CUHK in May 2017. She will explore the role of metabolome on regulating human embryonic stem cell pluripotency.