Seven Students Received Sir Edward Youde Memorial Scholarships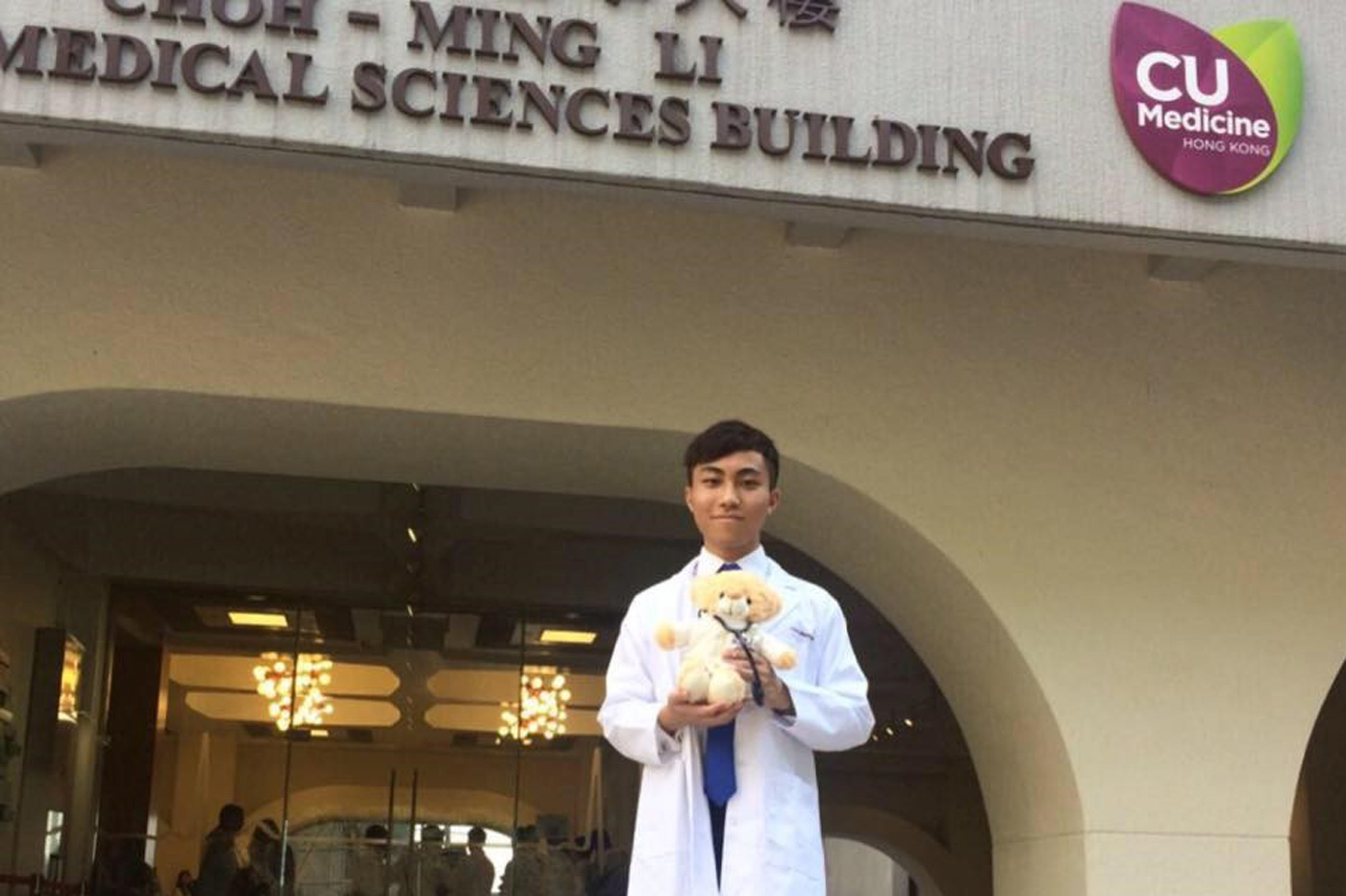 June 2018
Seven undergraduate and graduate students of the Chinese University are honoured with the Sir Edward Youde Memorial Fellowships, Scholarships, and Scholarships for Disabled Students 2017–18, making CUHK the local institution with the highest number of recipients this year.
Wong Chun (photo), one of the awardees of Sir Edward Youde Memorial Scholarships and a Year 1 medical student, had a great concern for youth suicides in Hong Kong. He aspires to be a neuropsychiatrist to help teenagers with mental problems.
The Sir Edward Youde Memorial Fund was set up in 1987 to commemorate the late Governor, Sir Edward Youde, for his distinguished contributions. Since its establishment, CUHK students have received altogether 851 awards.
List of CUHK Recipients

Name of Award

Name of Recipient

Programme of Study

Sir Edward Youde Memorial Fellowships

Siu Chun Yin

MPhil Student in Mathematics

Yip Cheuk Fung

PhD Student in Medical Sciences

Yuen Ka Sin

MPhil Student in Anthropology

Sir Edward Youde Memorial Scholarships

Lee Tin Yan

MBChB Programme, Year 5

Wong Chun

MBChB Programme
(Global Physician-Leadership Stream), Year 1

Yu Yui Ki Tiffany

Sir Edward Youde Memorial Scholarships for Disabled Students

Siu Hoi Yan

Music, Year 2